Nebraska educators protest school reopening amid coronavirus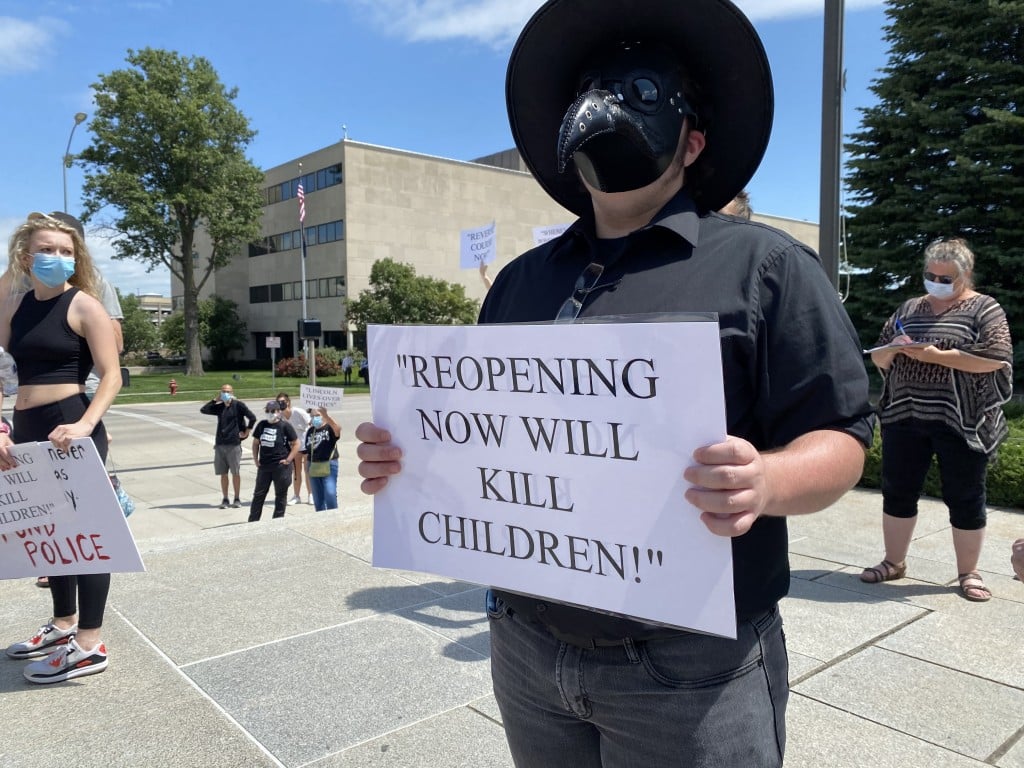 LINCOLN, Neb. (KLKN) — Currently, around 150 protesters, including Nebraska educators, have gathered at the Capitol to express their concerns over school reopening.
The Channel 8 Eyewitness News Reporter on scene says the protesters are now marching toward the Governor's Mansion.
Outside the gates, parents speak to the crowd, sharing their concerns.
One parent saying the current school plan "ensures that in person and remote learning will suffer equally and children will be failed needlessly".
Another said, "we [the speaker & company] refuse to accept your policy and will not accept unintended deaths".
While at the Capitol, protesters were seen recreating what classrooms would look like this fall and discussing the extra duties teachers would be tasked with to keep the classroom safe. Some even blocked a vehicle from leaving the area.
We currently have a reporter on scene and will bring you updates as they become available.