Nebraska falls to No. 20 Michigan State in overtime
The Huskers couldn't stop a Spartan comeback as Michigan State wins in overtime, 23-20.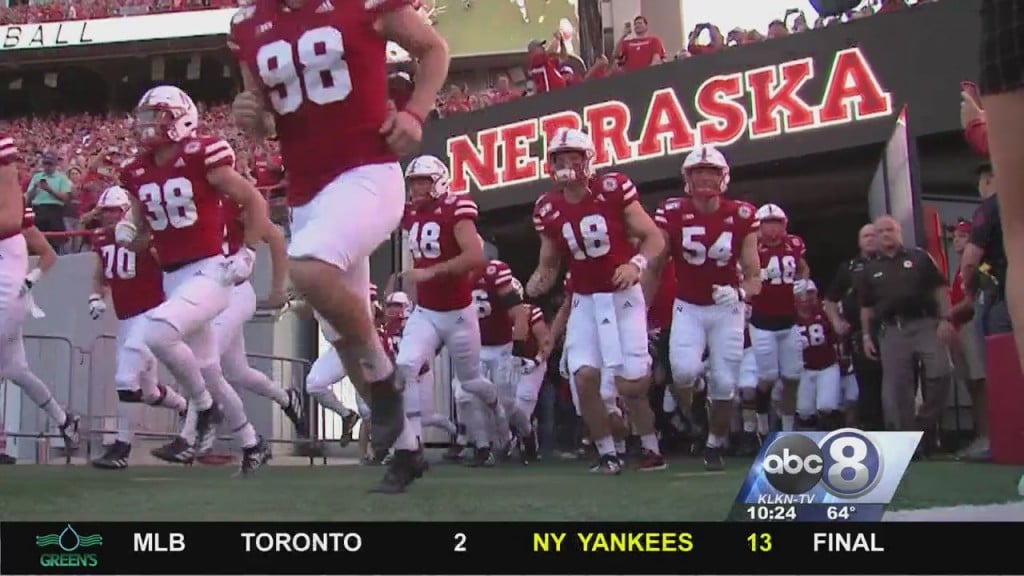 LINCOLN, Neb. (KLKN) – Nebraska falls to No. 20 Michigan State 23-20 in overtime.
Nebraska started on a high note in the first quarter as Marquel Dismuke intercepted Michigan State's quarterback Payton Thorne on the Spartan's opening drive. But during Nebraska's first possession, Adrian Martinez was hit in the chin and left the game. Logan Smothers came in relief, but Martinez returned several drives later.
No points on the board following the first quarter, but the Spartans struck first to start the second quarter. Thorne connected with Jayden Reed for a 35-yard touchdown.
The Husker offensive line continued to struggle tonight committing four false start penalties in the first half alone.  Nebraska's first points came from Connor Culp who kicked a 28-yard field goal making it 7-3 Michigan State.
Spartans would respond with a field goal of their own, but Nebraska finally found the endzone with the clock winding down in the second. Adrian Martinez capped off a nine-minute drive with a 12-yard run for a touchdown. His fifth rushing touchdown of the year, tying the game at ten a piece.
Michigan State would add a field goal extending their lead, 13-10, but Nebraska would block their last-second field goal attempt keeping the deficit at three.
Nebraska and Martinez had the ball to start the second half as they tied Michigan State with another Culp 28-yard field goal. A scoring drought hit in the third quarter as the score remained tied at thirteen heading into the fourth.
With the ball and momentum on their side, Nebraska suffered their first fumbled of the game as Adrian Martinez was sacked at the Husker's 45-yard line. Yet again, the Blackshirts stepped up to force another Michigan State punt.
But Martinez would come back to take the lead in the fourth with another rushing touchdown. Huskers would go up 20-13 halfway through the final quarter.
Special teams also was an area of concern as Daniel Cerni made the 34-yard punt downfield to Reed who ran it straight back 64-yards to tie the game.
This game would remain tied at 20 and head into overtime.
Nebraska started with the ball in extra time but self-inflicted errors would hurt the Huskers again. Martinez would throw the interception, and Michigan State would take it back to their own 22-yard line.