Nebraska Football welcomes fans back inside Memorial Stadium
The Huskers held an open practice to the public on Saturday. Nebraska estimated around 3,200 fans were in attendance.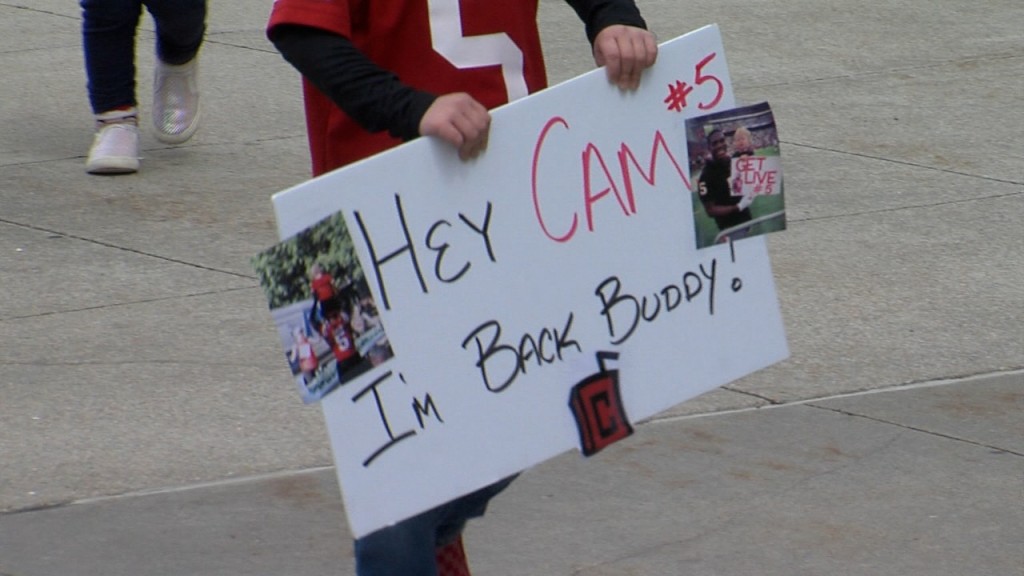 LINCOLN, Neb. (KLKN) – Nebraska Football welcomed back fans to Memorial stadium for the first time since the end of the 2019 season. The Huskers held an open practice on Saturday. The practice was free to the public and limited to 4,000 individuals. An estimated 3,200 fans were in attendance.
"We definitely want to be here and support our team, and it's awesome to be back here in Memorial Stadium," fan Sean Bennett said. "There's no other place like it. It's a great atmosphere. I love it and I'm happy to be back here."
Fans entered the stadium through Gates 4 and 10. Gate 3 served as an ADA entrance. Seating was limited to the west side of the stadium and fans were socially distanced every third row. Face masks were also required.
"I feel like it's safe for everyone," fan Mandy Kwiatek said. "We want to see our Nebraska football players. We want to see our Huskers."
No fans were allowed for the 2020 season, and games were mainly limited to families. For a program like Nebraska, fans are what create the atmosphere.
"We're known for selling out the stadium every single time," Kwiatek said. I'm sure for those players it's hard to not have us in there."
Fans will get another chance to watch the Huskers in-person on May 1. Nebraska will have its annual spring game. For more information regarding all Husker athletics tickets click, HERE. To purchase tickets for the spring game, click HERE.