Nebraska History Museum featuring 'Evicted' exhibit through February
The two-part exhibit will be open to the public until the end of February.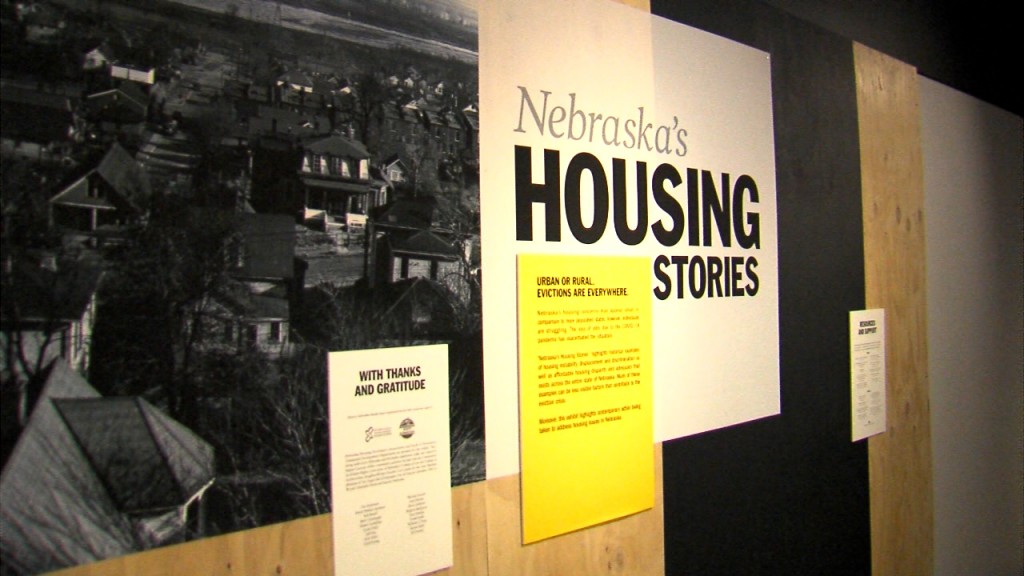 LINCOLN, Neb. (KLKN) – A traveling exhibit that started in Washington, D.C. has now made its way to Lincoln.
Evicted and Nebraska Housing Stories is a two-part exhibit that introduces visitors to stories and statistics that help explain the causes and effects of eviction. It also focusing on the history of housing disparity and discrimination right here in Nebraska, as well as ways you can help fight the crisis.
"It seemed really important that if we were going to tell this bigger eviction story, that Nebraska understood where Nebraska sits in that story, but then also the history of the story," Curator of Education Sharon Kennedy said.
The Nebraska History Museum received the exhibit at the beginning of February. Its been traveling across the country since June 2019.
Kennedy said eviction is a serious problem in Nebraska, and that researchers are still trying to find new data on the subject during the pandemic.
"In 2016, there were more than 9,000 evictions in Nebraska," Kennedy said. "That was a long time ago really. Now we know with COVID, the cases are much greater."
The exhibit will be open to the public until the end of February. For more information, you can visit the Nebraska History Museum website.