Nebraska man punched wife twice in drunken fight and left her for dead, affidavit says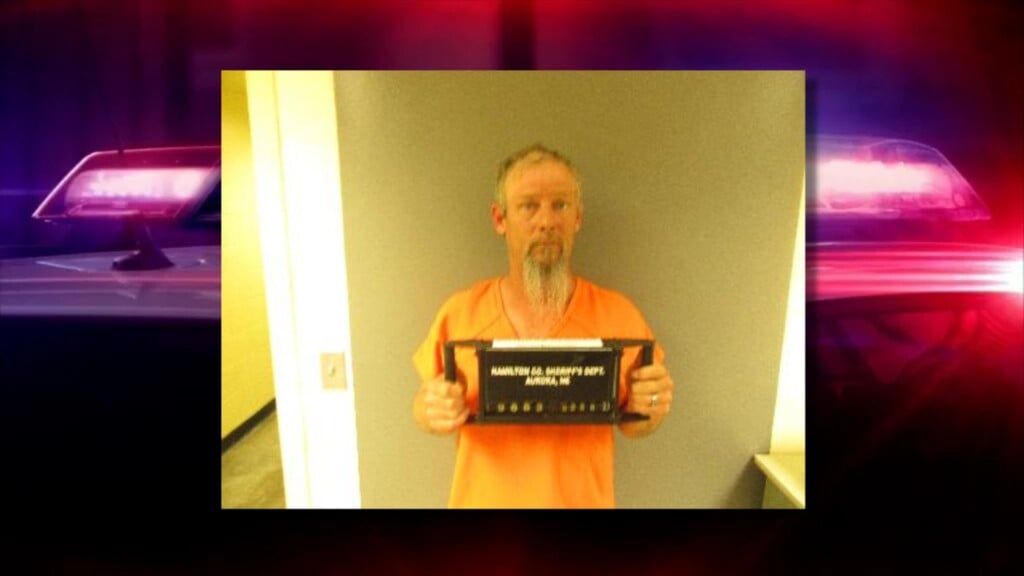 LINCOLN, Neb. (KLKN) — An arrest affidavit has provided more details of the hours leading up to the death of a Nebraska woman.
Jeffrey Adams, 47, is accused of second-degree murder in the death of his wife, 49-year-old Angela Adams.
On Sunday, the Hamilton County sheriff was called to a home in Marquette on report of a woman lying in a pool of blood.
Sheriff Jeromy McCoy declared Angela Adams dead at the scene.
Her face was bloodied, and the sheriff noted deep cuts around her left eye, according to the affidavit.
Authorities also say they found blood on a bed, a nearby wall and a pack of Marlboro cigarettes.
Later that day, McCoy interviewed Adams' son, Jacob Samway, and a minor, who were at the home.
Samway told the sheriff he discovered his mother in the pool of blood and confirmed that Jeffrey and Angela were together Saturday night, according to the affidavit.
In the early hours of Sunday morning, Samway also reported that he returned to the home twice and saw that Jeffrey's truck was not at home.
Jeffrey Adams arrived at the sheriff's office in Aurora to speak with law enforcement, according to the affidavit.
Adams then agreed to an interview with Sgt. Ryan Phinney.
According to the affidavit, Adams told Phinney he and Angela were drinking heavily at two bars between Marquette and Central City on Saturday night.
On the ride back, the two began to argue, and the argument continued when they got home.
Adams told police a fight broke out, and he punched Angela in the head twice, according to the affidavit.
Authorities say Adams then took off, leaving his bleeding wife facedown without seeking aid for her, even though he knew she was hurt.