Nebraska officials confirm state's 14th case of bird flu in Knox County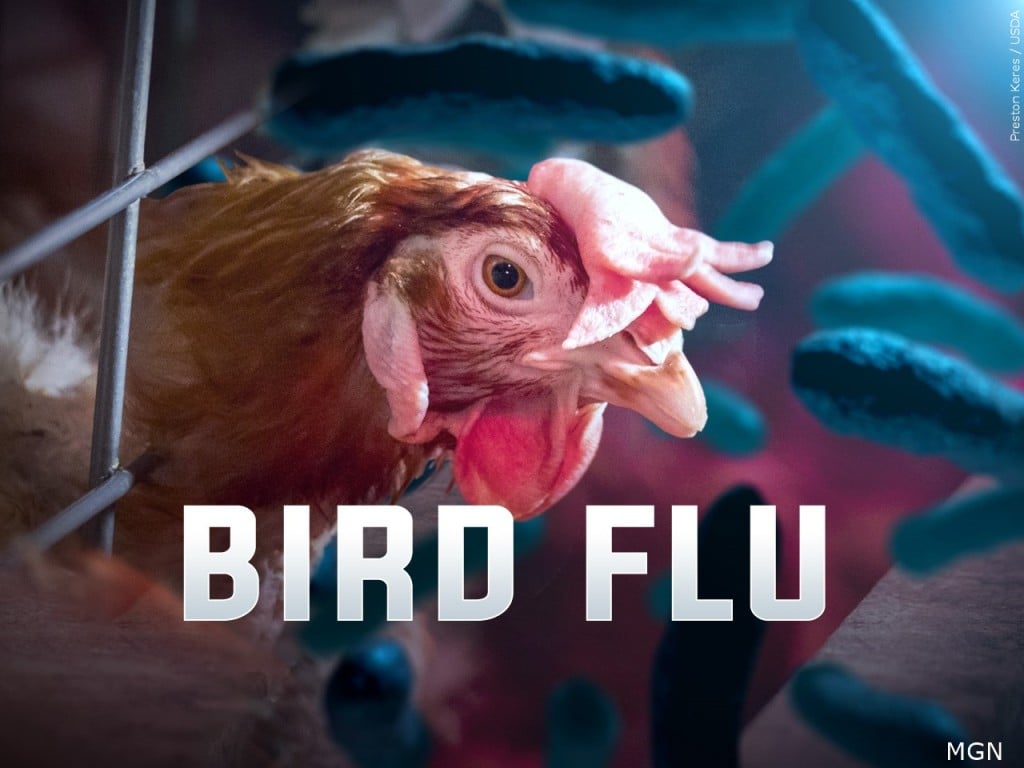 LINCOLN, Neb. (KLKN) – The Nebraska Department of Agriculture confirmed the 14th case of bird flu in the state on Monday.
Bird flu, also known as the highly pathogenic avian influenza, was found in a small flock in Knox County, near the northern border of the state.
State Veterinarian Dr. Roger Dudley said the flock of chickens and waterfowl has since been killed.
The Agriculture Department said poultry owners should notify it immediately if they notice any sick or dying birds.
In April, a flock of 2.1 million laying hens was killed after bird flu was confirmed on a Knox County farm.
SEE ALSO: Bird flu confirmed on farm in northeastern Nebraska; 2.1 million hens to be killed
More information can be found at https://nda.nebraska.gov/animal/avian/index.html or http://healthybirds.aphis.usda.gov.