Nebraska receives $5.6 million in federal grants for broadband expansion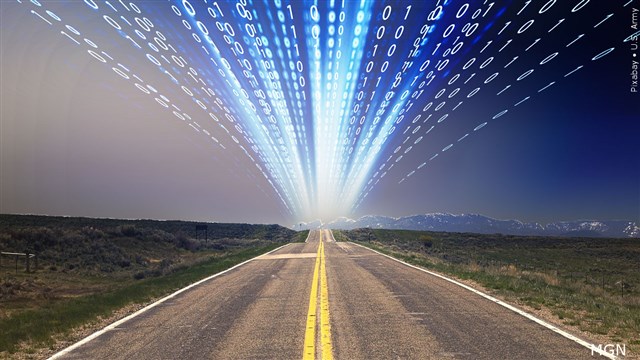 LINCOLN, Neb. (KLKN) – Nebraska was awarded two federal grants totaling nearly $5.6 million on Tuesday so the state can develop strategic plans to expand high-speed broadband service.
The grants from the National Telecommunications and Information Administration went to Connect Nebraska which was formed earlier this year to find broadband funding for the state.
"In today's digital world, broadband connectivity is basic infrastructure," Gov. Pete Ricketts said in a press release.  "No matter the distance Nebraskans live from a city, they should have access to the online tools they need to live, learn, and do business."
The Broadband Equity, Access and Deployment Program awarded the state $4,999,817 to begin initial planning.
The program provides support to expand high-speed internet access by funding planning, infrastructure deployment and more.
Once it comes up with a plan, Nebraska is anticipated to receive at least $100 million more in federal funds to develop broadband infrastructure across the state.
The state also received $598,745 to begin planning through the State Digital Equity Planning Grant Program.
With the funds, the state will develop a plan to ensure Nebraskans in all areas of the state have internet connectivity, devices such as laptops and smartphones, and the skills to use the technology.
Nebraska's Information Technology Commission will be leading the planning effort.
The one-year grant will go into effect on Dec. 1.  After completing the plan, Nebraska can apply for at least another $7.2 million in funding over five years to begin implementing a digital access, skills and opportunities grant program.
"Now that we have received planning funds for both the Digital Equity Program and the BEAD Program, we can begin the next phase in our plan to connect every Nebraskan," Nebraska's Broadband Coordinator Patrick Redmond said in the release.  "Throughout this process, we will continue to prioritize communication, clarity, and coordination as we develop our comprehensive broadband plans."
Both grants are for programs created through the federal Infrastructure Investment and Jobs Act, which was signed into law in November 2021. 
SEE ALSO: 21,000 Nebraska homes and businesses to benefit from broadband initiative, officials say