Nebraska senator proposes bill to protect meatpacking workers
Senator Tony Vargas is trying once more to advance a bill protecting meatpacking workers from COVID-19 in the workplace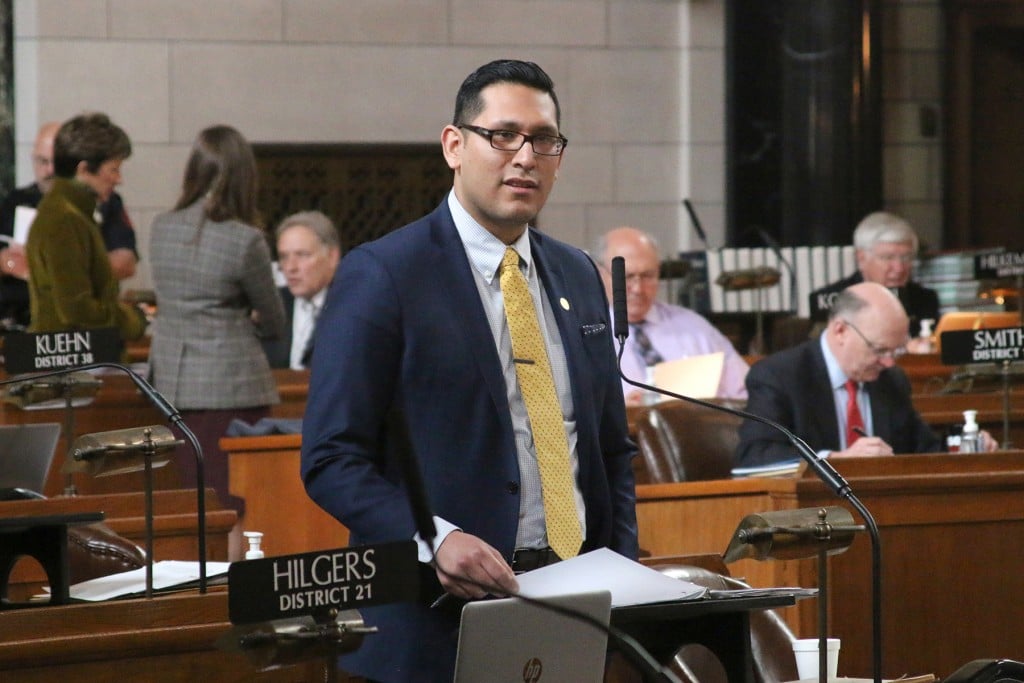 LINCOLN, Neb. (KLKN)- Monday morning, Nebraskan Senator Tony Vargas, of Omaha, introduced a new bill to protect meatpacking workers from contracting COVID-19.
The Meatpacking Employees COVID-19 Protection Act would put in place CDC and OSHA recommendations that have been around since the start of the pandemic: six feet of distance between workers, access to clean PPE, hand washing stations, regular equipment cleaning, temperature checks, paid sick leave for those who contract COVID-19 with assurances that there wouldn't be consequences for missing work, and more information on case numbers.
This bill would also let the Nebraska Department of Labor give citations for violations of it of up to $5,000.
In a Facebook Live post, Vargas said, "It's way past time for lawmakers to do something to protect these workers. I'm proud to be introducing this bill on their behalf and will continue to fight with everything I have to ensure that it passes."
Last summer, Senator Vargas proposed a similar bill that failed to advance. The district he represents in south Omaha has a large number of meatpacking workers. His father also died from COVID-19 complications last year.
My father in NY passed away Wed. fighting #COVID19 for 31 days on a ventilator. He was an immigrant worker who believed in the American Dream. I couldn't save my dad's life, but together we can save the lives of essential #meatpacking #workers. Who's with me? #coronavirus

— Senator Tony Vargas😷 (@TonyVargas) May 1, 2020
SEE ALSO: Nebraska Attorney General denies role in D.C. riots