Nebraska to honor veterans on Wreaths Across America Day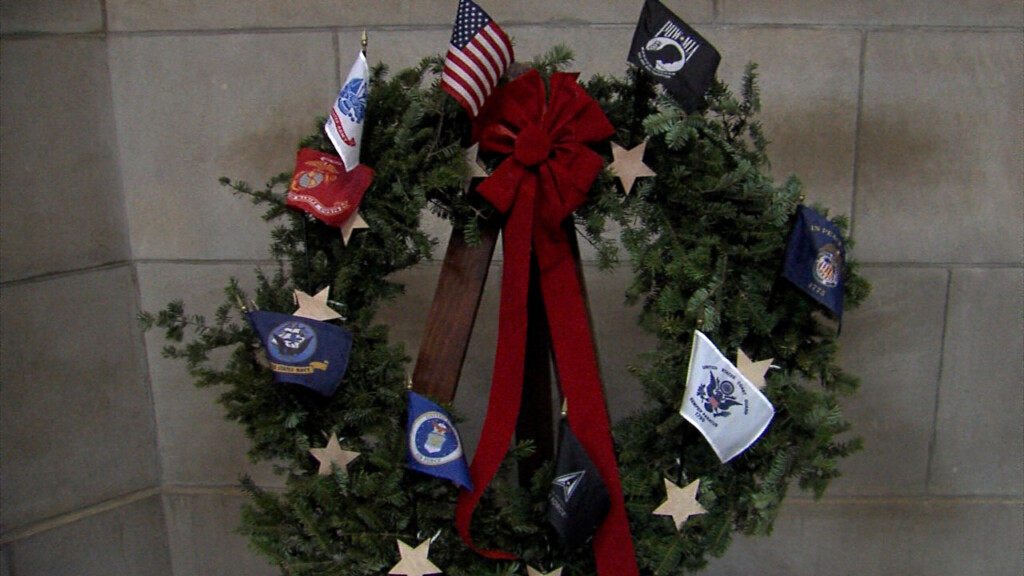 LINCOLN, Neb. (KLKN) – Veterans gathered at the State Capitol's rotunda Monday for the unveiling of a special wreath honoring the state's fallen service members.
As part of Wreaths Across America, each state is given a special wreath.
This year's wreath will be hung at the State Capitol and features the flags of each U.S. military branch.
Gerry Finnegan, an organizer of Wreaths Across America, said it is important for him to be a part of this annual tradition since he is also a veteran.
"It's in my blood," he said. "I have known many men who have given all for their country, but all have given some. And so it is a way of honoring all veterans, so that we remember, so that we are able to teach and learn from the past."
On Saturday, people across the United States will honor veterans by placing wreaths on the gravestones of fallen military members.
At 11 a.m., veterans and volunteers will meet at Wyuka Cemetery for a ceremony and wreath laying on all veterans' graves.