Nebraskans speak on CRT resolution to NU Regents Board
After hearing hours of public comment, the Board of Regents voted down the resolution to oppose critical race theory.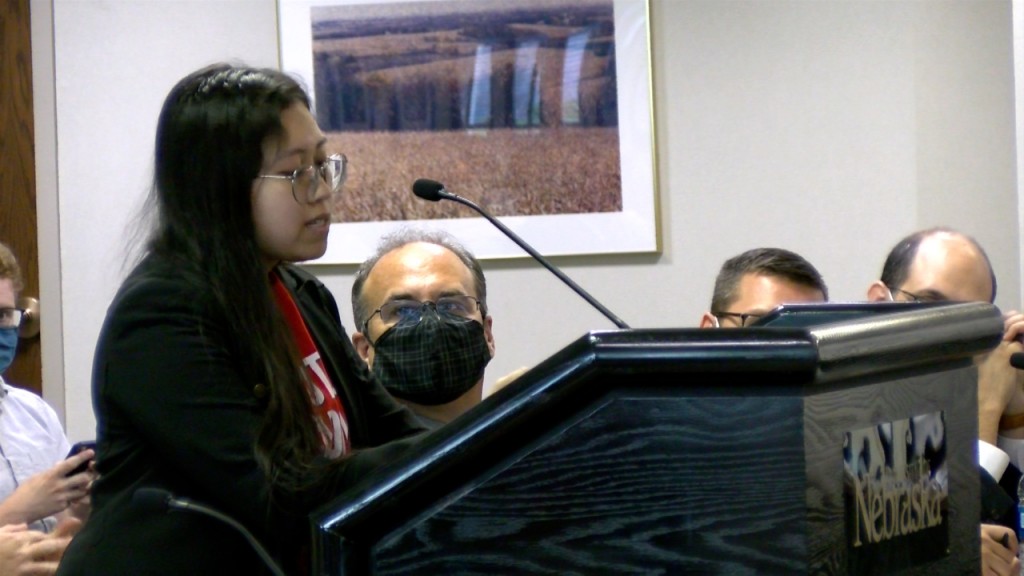 LINCOLN, Neb. (KLKN) — After hearing hours of public comment, the Board of Regents voted down the resolution to oppose critical race theory.
Regent and gubernatorial candidate Jim Pillen wanted it out of the curriculum.
In a vote of 9 to 3, the Nebraska University Board of Regents rejected the resolution opposing critical race theory in Nebraska Universities.
In a nutshell, CRT is an academic concept. The core idea is that race is a social construct and that racism is not merely the product of individual bias or prejudice, but also something embedded in legal systems and policies.
But the vote to reject Regent Pillan's resolution did not come before hours of public comment on the subject. One former UNL student drove 8 hours from Chicago to speak against the bill. He says as he studies medicine CRT is a part of his education.
"I mean I'm very happy with the result," said Ibraheem Hamzat, a UNL graduate. "I think this is a prime example of students showing in force, about their values and having to just listen to that. I'm not surprised at the vote, you know, students feel how they feel."
Some who were against the resolution and support CRT, say it's a problem-solving tool for ending racism and students can choose for themselves what they want to learn.
"Exclusion of information does nothing to further education leadership and access," said Kathryn Goodman. "It ignores the impacts of education on individuals the community at large and the world."
"This resolution means critical race theory is un-American and divisive," said Roseline K., a UNL graduate student. "How can students and faculty of color find belonging, at UNL, when this resolution suggests any study of their history is unAmerican?"
Others for the resolution and against CRT in the classroom say it will further divide students and that students want academics and not social justice.
"CRT is an evil in this country, I see its ugly head. Speak it out of the lecture halls of UNO and UNL, said Dallas Asher, an Omaha native. "It is the same ideals that sent thousands of Japanese American citizens into internment camps in the 1940s."
"Further, sign today the resolution to remove critical race theory indoctrination from UNL and return to teaching academics, students attending UNL want excellence and academics, not social justice," said Angie E., a former LPS teacher.
President Ted Carter said the nation is watching the actions of today, as no other institution has publicly discussed CRT like this.