RNC opens Latino outreach center in South Omaha; Nebraska Dems call it a 'farce'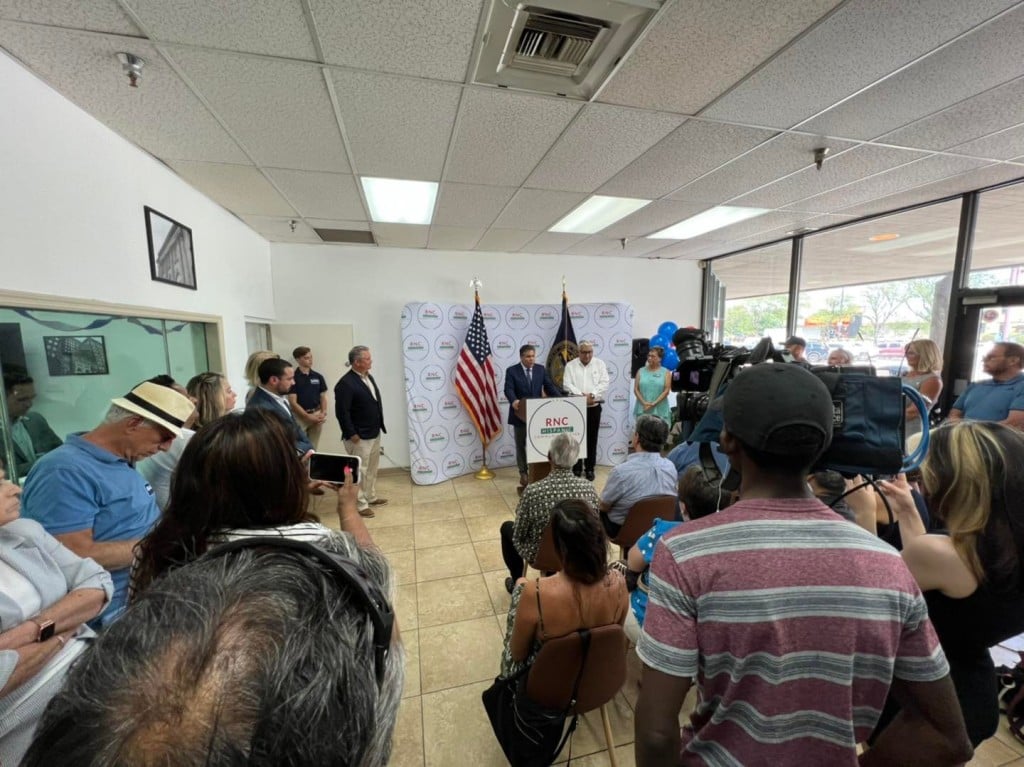 LINCOLN, Neb. (KLKN) – The Republican National Committee opened a Hispanic Community Center in South Omaha on Monday.
It's the first office opened by the RNC in Nebraska ahead of the 2022 midterms.
The RNC said its community centers are part of a multimillion-dollar outreach effort to engage with voters.
RNC spokeswoman Preya Samsundar said Hispanic voters have found a home in the Republican Party in recent years, citing Pew Research Center's American Trends Panel.
Zachary Mora James, chair of the Nebraska Democratic Party's LatinX Caucus, released a statement calling out the RNC.
"The Republican Party can open as many 'community centers' as they want — Hispanic voters will never forget their cruelty," he said in the statement.  "And we'll never vote for politicians like Don Bacon who, time and time again, stand against our communities, children, and families."
That's why James believes the outreach center is a farce to "engage with Latino voters."
"Nebraska Democrats are terrified that Republicans will do what Joe Biden and their party in Washington have failed to do: offer Hispanic voters real solutions to the issues their families face," Samsundar said.  "The RNC looks forward to building in-roads through the community center in South Omaha and earning the support of Hispanic voters in races up and down the ballot."
Rep. Bacon believes the center sends a positive message.
"It shows we care and we're going to be trying to knock on every door we can, and it's going to be centered out of this office," he said.
Bacon added that Republican efforts to lower taxes, lessen regulation and fight abortion procedures resonate with the Hispanic community.
Omaha Mayor Jean Stothert agreed.
"Here and nationally, we are making inroads with voters who see their support taken for granted for too long by the other party," she said.