Nebraska's omicron cases may have peaked, but hospitalizations likely to soar
Extreme measures being taken to prepare for the possible flood of COVID-19 patients in the next week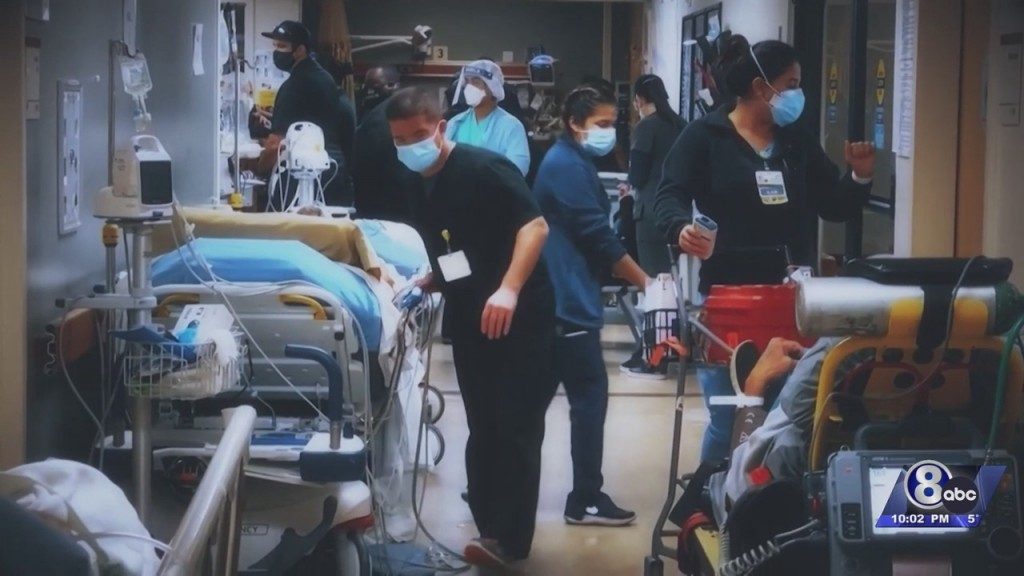 LINCOLN, Neb. (KLKN) – Experts believe Nebraska has passed our omicron peak.
Last week, Nebraska reported 22,302 positive cases, which is down nearly 7,000 from the record-high the week before.
Brett Richmond, president and CEO of Methodist Fremont Health hospital, said, "There does appear to be some evidence that cases maybe have peaked in Nebraska in the last handful of days or week at the most."
The omicron variant ravaged the nation with the highest case totals we have seen throughout the pandemic.  Many hospitals are still on high-alert for the increase in hospitalizations, which they expect to see in the next couple of weeks.
Nebraska Hospital Association President Jeremy Nordquist said, "We're not turning the corner yet because our hospitals and their staff are going to be doing a lot of work to try to continue to care for very high levels of COVID patients and reinstate procedures that have been delayed that Nebraskans need for their care."
Hospitalization peaks are often a week or two behind positive case numbers, so hospitals are taking extreme measures to prepare for a possible flood of COVID-19 patients.  Many non-essential surgeries have been postponed in order to make more room for COVID-19 patients.
COVID-19 patients are taking up 17% of hospital beds right now.  Many health experts are hoping to see that decrease once their peak passes in the next couple of weeks.