New Flood Warning issued as small surge heads toward Platte River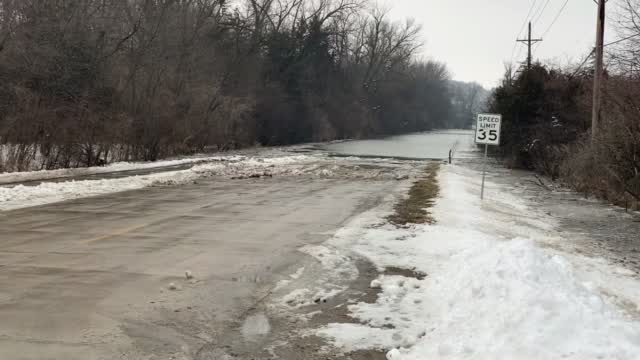 LINCOLN, Neb. (KLKN) – The National Weather Service has once again issued a FLOOD WARNING for some areas along the Platte River that have ice jams.
The flood warning for an ice jam is in effect for Central Dodge County in East Central Nebraska and North Central Saunders County in East Central Nebraska until 6 pm Wednesday.
Just after 3 pm, gauge reports indicated a small surge of water coming out of the Loup River which will soon join with the Platte River. That should happen this evening or tomorrow morning. As you can see in the video above, there is already some flooding in Fremont and this could cause new flooding, especially with the ice jams along the Platte River in that area.
Big Island Road, Ridge Road, and Ridgeland Avenue could still be experiencing flooding.
Some locations that will experience flooding include Fremont, Inglewood, Camp Cedars and Camp Eagle.
Warming temperatures could lead to more snowmelt and add to the river fluctuations.
NWS Omaha says "Water levels around ice jams are notoriously unpredictable and can change quickly with little or no warning. Anyone living or recreating near the river should pay close attention over the next few days and prepare for additional changes in water levels."