Nine surgeries later, Lincoln bicyclist well on the road to recovery from crash
Man almost died on the way to the hospital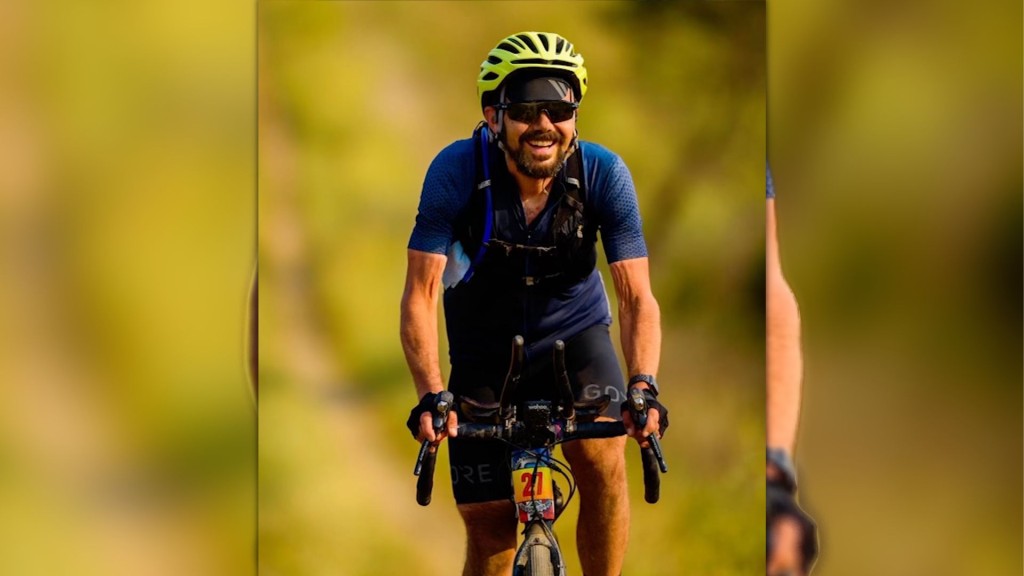 LINCOLN, Neb. (KLKN) – On Friday, Bryan Health honored a Lincoln man who survived being hit by a truck in April.
Larry Lohmeier is an avid bicyclist who logged nearly 100 miles each week and specialized in ultra-endurance cycling.
He was crossing 286th Street on the MoPac Trail when he was hit by a Ford F-150 traveling 40 to 45 mph.
Lohmeier was ejected from his bike and landed over 100 feet away in a ditch.
When Elmwood Fire & Rescue and Cass County EMS arrived, they found Lohmeier alive but unresponsive.
While he was being taken to Bryan West, Lohmeier went into cardiac arrest.
Still 10 minutes out from the hospital, first responders started lifesaving techniques.
"When a trauma patient goes into cardiac arrest, it's very, very hard for them to come back," Sarah Knight, of the Cass County Emergency Management Agency, said in a press release. "I remember thinking that we had done everything we could. But we weren't able to save this man."
Lohmeier's pulse returned after receiving additional help from medical specialists at Bryan Health's trauma center.
He suffered facial fractures, a traumatic brain injury, several rib fractures, a punctured lung, internal bleeding and multiple leg injuries.
After 10 days in the intensive care unit, he opened his eyes for the first time since the crash.
He went through nine surgeries to repair his injuries.
In July, nearly three months after the crash, Lohmeier returned home to his wife and children.
"Larry's recovery has been far beyond what any reasonable person could expect with the severity of his injuries," Dr. Ryne Marshall, surgical and critical care physician at Bryan said in the release. "It's obviously still an ongoing process and these things take a long time. But it's a testament to him and how far he's come. He's only several months removed from a devastating injury that a lot of people wouldn't have survived."
He has since returned to work and has recently gotten back to riding his bike outside again.