No. 5 Husker volleyball sweeps Texas State to advance to Sweet 16
Lauren Stivrins and Kayla Caffey led the way for Nebraska, combing for 19 kills and both hitting over .500 in the match.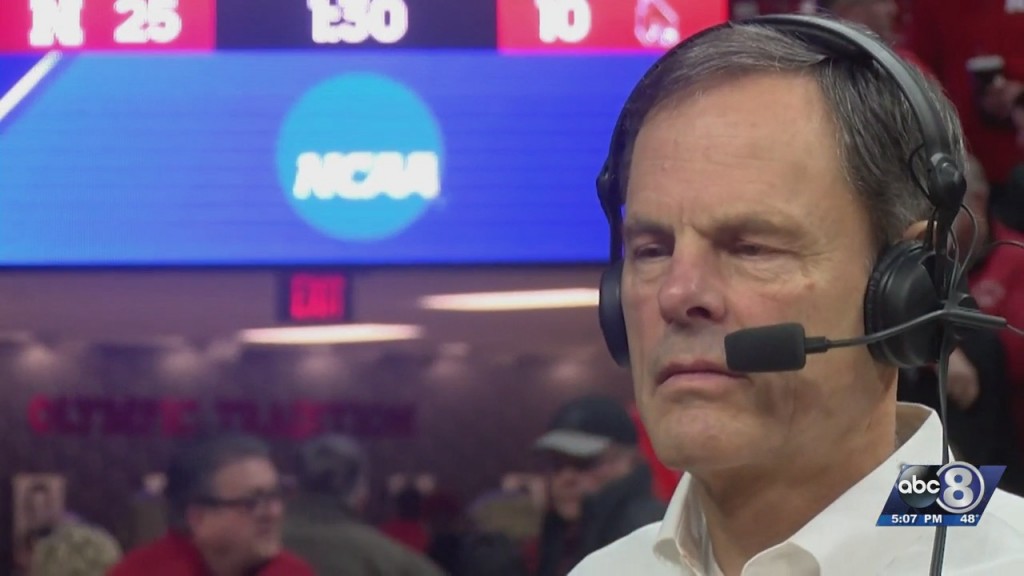 OMAHA, Neb. (KLKN) — A 19-day layoff didn't seem to face No. 5 Nebraska volleyball.
The Huskers rolled in their NCAA Tournament opener, sweeping Texas State (25-18, 25-17, 25-20) to advance to the Sweet 16 in Omaha. It was the Big Red's first match since March 26th.
Lauren Stivrins and Kayla Caffey led the way for Nebraska, combing for 19 kills and both hitting over .500 in the match. Madi Kubik had a team-high 13 kills as well.
Nebraska (15-2) now will take on No. 12 Baylor (20-6) in the Sweet 16 on Sunday. The time of the match has yet to be determined and the match will be aired on ESPN3 or ESPNU.
POST MATCH NOTES:
Nebraska officially made its 39th consecutive NCAA Tournament appearance on Thursday, the second-longest streak in NCAA history.
Today's win came in the Huskers' 150th NCAA Tournament match. Nebraska and Stanford (162) are the only programs in NCAA history to play 150 NCAA Tournament matches.
With the win over Texas State, Nebraska advanced to an NCAA Regional for the 36th time in program history and for the 26th time in the past 27 seasons. The Huskers' 36 trips to an NCAA Regional are the most in NCAA history.
Nebraska has advanced to nine consecutive NCAA Regionals, the third-longest streak in the country. The two teams with longer streaks – Penn State (17) and Texas (14) – aim to join the Huskers in the same regional by winning their matches later today.
With the win, Nebraska improved to 117-33 all-time in the NCAA Tournament. The Huskers rank second in NCAA history in postseason wins and winning percentage (.780).
Nebraska improved to 26-2 all-time in second-round NCAA Tournament matches.
NU took a 2-0 lead on Texas State. The Huskers improved to 88-1 in the NCAA Tournament when winning the first two sets. Nebraska has won 86 consecutive postseason matches when taking a 2-0 lead.
The Huskers improved to 54-1 against unranked opponents in the NCAA Tournament.
John Cook has led Nebraska to an NCAA Regional in 20 of his 21 seasons.
John Cook improved to 84-21 in his NCAA Tournament career, including a 76-16 record as Nebraska's head coach. Cook ranks third in NCAA history in career postseason wins and NCAA Tournament wins as the head coach of one school.
The Huskers have won 68 consecutive matches against unranked opponents dating back to 2017.
Nebraska's .398 attack percentage was a season high.
Madi Kubik had 13 kills and hit a season-high .407.
Starting middle blockers Lauren Stivrins (10-2-14) and Kayla Caffey (9-1-12) combined for 19 kills on 26 swings while hitting .615.
Kenzie Knuckles tied her season high with two aces in the match. Nebraska scored 13 points on Knuckles' serves in the match.
WATCH:
PHOTOS:
https://twitter.com/Huskervball/status/1382800117195886594
https://twitter.com/Huskervball/status/1382786944703234049
https://twitter.com/Huskervball/status/1382793211488268289