NSP: County employee threatened to release two from jail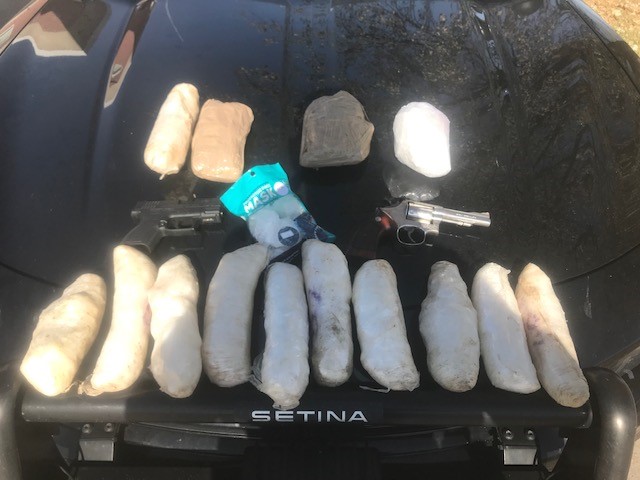 GRAND ISLAND, Neb. (KLKN) — A traffic stop on I-80 led to several drug arrests, reports the Nebraska State Patrol (NSP).
Around 8:40 a.m. on Nov. 5, an NSP trooper pulled a vehicle over near Giltner. The trooper reports finding 14 lbs of methamphetamine and two handguns in the vehicle.
The vehicle occupants, 28-year-old Oscar Garfio-Zapien and 33-year-old Rosaura Rodriguez-Perez of Albuquerque, New Mexico, were arrested on multiple drug charges. They were lodged in Hamilton County.
The Drug Enforcement Agency (DEA) quickly became involved, and the investigation grew to include multiple states.
A week later, on Nov. 14, a Hamilton County employee reported three unknown persons came to her home. The employee claims the subjects offered her money to release Garfio-Zapien and Rodriguez-Perez from jail and threatened her before leaving the scene.
Aurora Police officers reported finding the subjects and took them into custody. They have been identified as 20-year-old Brayant Espinoza, 19-year-old Olivia Hernandez, and 21-year-old Andersen Capellan Toribio. All three were arrested on aiding and abetting charges. They are currently at the Hamilton County Jail.
Garfio-Zapien and Rodriguez-Perez have been transferred to different counties.
The DEA's investigation into these incidents is ongoing.