NU BSB: Huskers Open 2015 Campaign in Las Vegas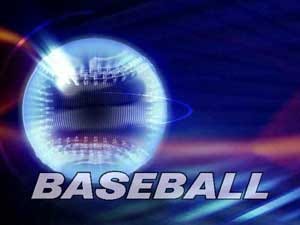 Posted By: Sports
Huskers Open 2015 Campaign in Las Vegas
Friday, Feb. 13 – 8:05 p.m. (CT)
Probable Starters: RHP Sinclair (0-0) vs. LHP Qualls (0-0)
TV: None
Stream: Free Radio (Huskers.com) | Video Stream (REBEL TV)
Radio: Husker Sports Network
Saturday, Feb. 14 – 4:05 p.m. (CT)
Probable Starters: LHP Kubat (0-0) vs. RHP Oakley (0-0)
TV: None
Stream: Free Radio (Huskers.com) | Video Stream (REBEL TV)
Radio: Husker Sports Network
Sunday, Feb. 15 – 3:05 p.m. (CT)
Probable Starters: LHP Knutson (0-0) vs. RHP Myers (0-0
TV: None
Stream: Free Radio (Huskers.com) | Video Stream (REBEL TV)
Radio: Husker Sports Network
Huskers Open 2015 at UNLV
After putting together a 41-21 record and a trip to the NCAA Tournament last season for the first time since 2008, the Nebraska baseball team looks to build on last year's success in 2015. The process starts on Friday, Feb. 13, at 8:05 p.m. (CT) when the Huskers open the 2015 campaign in Las Vegas, Nev., with the first game of a three-game series against the UNLV Rebels. The Huskers will be looking to avenge a series loss to the Rebels last season in Lincoln, while the Huskers haven't played in Las Vegas since 1987.
Senior Chance Sinclair is scheduled to start the season opener, and the third-team preseason All-American (Collegiate Baseball) will be looking to pick up his 10th career win after posting 9-1 record last year. Fellow senior Kyle Kubat is set to take the mound for game two on Saturday at 4:05 p.m., while sophomore Max Knutson is scheduled to make his first career start in the finale on Sunday at 3:05 p.m.
On the Radio
Fans across Nebraska and around the world can listen to Greg Sharpe and Lane Grindle call all of the action on the Husker Sports Network – including KLIN 1400 AM and 94.5 FM in Lincoln – and live on the Internet at Huskers.com or the Official Husker App.
TV Coverage
None of this weekend's games in Las Vegas will be on TV.
Web Streams
All three games between the Huskers and Rebels are scheduled to be streamed live on REBEL TV at unlvrebels.com/videos and will be free.
Veteran Group
Nebraska's senior class includes eight members who all played a role in Nebraska's return to the NCAA Tournament last season. The eight member class is made up of five position players who have combined to start 399 games, while three pitchers have made 94 combined appearances, including 44 starts.
Reloading the Offense
The Huskers enter the 2015 season without two key members of their offense from a year ago in Michael Pritchard and Pat Kelly. Both members of Nebraska's 200-hit club, Pritchard and Kelly combined for 31 of NU's 98 doubles, seven of the team's 19 home runs and 104 of the squad's 331 RBIs last season. Pritchard and Kelly were mainstays in the Huskers lineup over the past three seasons, but as the season progresses Head Coach Darin Erstad believes that the 2015 squad has players that can step up and carry the offensive load this season.
Masters on the Mound
Three seniors on NU's 2015 pitching staff enter the season ranked in the top-15 on NU"s career ERA chart. Chance Sinclair enters the year with a 2.15 career ERA, with ranks second to Trevor Bullock's school-record career ERA of 2.13. Josh Roeder ranks third on the list with a 2.28 ERA, while Kyle Kubat enters the season with a 3.07 career ERA, which ranks 12th all time.
Close the Doors
After playing his freshman season at Louisburg College in North Carolina, Josh Roeder joined the Huskers in 2013 and helped solidify the back end of NU's bullpen. During the 2013 season, Roeder saw most of his action in a setup role to Dylan Vogt, but did collect six saves. Roeder took over the closer role in 2014 and saved 12 games. Roeder enters the 2015 season ranked second in NU history with 18 career saves and needs 14 saves in 2015 to break Brett Jensen's school record of 31 saves.
Winning Weekend
The opening weekend of the college baseball season has not gone well for the Huskers of late. Nebraska hasn't posted a winning record during the season's first weekend since 2011 when NU went 4-1 with wins over Missouri State, Washington and Air Force after starting the year with a loss to Texas State.
The Huskers went 0-3 against Gonzaga to open the 2012 season, then went 0-4 in 2013 with losses to CSU Bakersfield, Cal State Fullerton (2 games) and USC. Last season, the Huskers went 2-2 to start the year with wins over Pacific and Gonzaga, along with losses to Oregon State and Gonzaga.
29 Hits to Go
After Michael Pritchard and Pat Kelly each joined Nebraska 200-hit club last season, senior Austin Darby is 29 hits away from becoming the program's 23rd member.
If he joins the club, Darby would be the fourth Husker to join over the past three seasons, as Chad Christensen ended his career with 247 hits in 2013.
Prior to Christensen, Jake Opitz was the last Husker to join the club in 2008.
Matt Hopper holds the school record with 338 career hits and is one of just two players in school history to have topped 300 hits.
NU 200-Career Hit Club
1. 338 Matt Hopper 2000-03
2. 305 Jeff Leise 2000-03
3. 281 Will Bolt 1999-02
4. 261 Darin Erstad 1993-95
5. 251 Michael Pritchard 2001-14
6. 250 Paul Meyers 1984-86
7. 249 Joe Simokaitis 2002-05
8. 248 Jed Dalton 1992-95
9. 247 Chad Christensen 2010-13
10. 246 Darin Petersen 1992-95
11. 242 Mark Kister 1985-87
12. 240 Alex Gordon 2003-05
13. 238 DJ Belfonte 2007-10
14. 234 Todd Sears 1995-97
15. 231 Daniel Bruce 2002-05
16. 229 Ken Ramos 1987-89
17. 227 Jake Opitz 2005-08
18. 223 Curtis Ledbetter 2003-05
19. 222 John Cole 1999-01
20. 212 Pat Kelly 2012-14
21. 203 Ken Harvey 1997-99
22. 201 Francis Collins 1995-97
Experienced Lefty
Senior Kyle Kubat enters the season with 28 career starts on the mound, which ranks 14th all time at Nebraska. The lefty from Waterloo, Neb., started eight games in each of his first two seasons before making 12 starts last year.
If Kubat starts at least 12 games in 2015 he will become the first Husker since Johnny Dorn to make at least 40 career start. Dorn ranks second all-time at Nebraska with 58 career starts from 2000 to 2003.
Since 2000, only four pitchers at Nebraska have made at least 40 career starts, including Shane Komine (59), Dorn (58), Jamie Rodrigue (53) and Zach Kroenke (41).
Not Nice to Steal
Senior catcher Tanner Lubach enters 2015 with 33 runners caught stealing, which ranks third all-time at Nebraska. Lubach has been the Huskers' primary catcher each of the past two seasons after transferring to Nebraska following one year at Hutchinson Community College.
Cory Burleson (2009-12) holds the school record with 46 runners caught stealing, while current volunteer assistant Jeff Christy ranks second with 38 runners caught stealing in just two years behind the plate in 2005 and 2006.
Topping 100
Senior Austin Darby is 16 RBIs away from becoming the 44th Husker since 1986 to notch 100 RBIs for their career.
Blake Headley (58) and Tanner Lubach (54) also have a chance to join the club this year, but both would need to have career years, as neither has produced even a 30-RBI season.
Pat Kelly joined the club last year and ended his three-year career with 125 RBIs, while Michael Pritchard fell four RBIs short of 100 career RBIs.
Matt Hopper is the only Husker to ever top the 200-RBI mark, with a school-record 271 RBIs.
Banking on Boldt
After being named the No. 2 freshman in country by Baseball America last season, Ryan Boldt lived up to the hype by earning All-Big Tournament and NCAA Regional All-Tournament honors, as well as Louisville Slugger Freshman All-America accolades.
On the season, Boldt hit .311 with 74 hits, while leading the team in runs (47) and triples (6). His six triples were the most by a Husker since Jeff Leise hit seven in 2003.
Most impressively Boldt was at his best late in the year when games mattered the most. Over NU's final 10 games of the 2014 season he led the team in average (.357), hits (15), doubles (3), triples (2) and runs (9).
Boldt hit leadoff for the Huskers over NU's final 29 games, when they went 22-7, but is expected to hit in the No. 3 or 4 hole in 2015.
Keep Grinding
If you could use one word to describe the 2014 Huskers it would be – "grind". Nebraska was one of the most resilient teams in the country during the 2014 season.
A total of 16 times the Huskers were behind or tied after six innings and came back to win, including two games at the Big Ten Tournament and a game at the NCAA Tournament.
Confidence in the Pen
During the first three years of Darin Erstad's tenure at Nebraska, the Husker bullpen has done its job when it has a lead. Led by pitching coach Ted Silva, the Huskers are 79-11 since 2012 when they lead after the sixth inning. The Huskers are 81-6 when leading after eight innings and nearly perfect when leading after eight innings with a 90-4 record.
Draftees on 2015 Roster
Four members of the 2014 Husker baseball team have previously been selected in the Major League Baseball Draft.
Drafted Huskers
Player Round Team Year
Derek Burkamper 20th Red Sox 2013
Ryan Boldt 22nd Red Sox 2013
Luis Alvarado 33rd Red Sox 2014
Garett King 36th Mets 2014
Like Your Chances with Sinclair
A third-team All-American and unanimous first-team All-Big Ten performer last season, senior Chance Sinclair is scheduled to start Nebraska's season opener on Friday night against UNLV.
Sinclair posted a 9-1 record last season, including a perfect 6-0 record during Big Ten play. The right-hander went 6.0 or more innings in 13 of his 16 starts in 2014, including nine outings of at least 7.0 innings or more and a 9.0-inning complete game against Ohio State.
Bonus Baseball
For the first time since 2008, the Nebraska baseball qualified for the NCAA Tournament last season.
The selection snapped a five-year postseason drought for the Huskers, who made their 13th appearance in the NCAA Tournament and their ninth since 2000. Nebraska made five straight trips to the NCAA Tournament from 1999 to 2003.
The Huskers will now look to make the NCAA Tournament in back-to-back season for the first time since 2007 and 2008. The Huskers made four straight trips to the NCAA Tournament from 2005 to 2008.
Get out the Bats
Nebraska has been one of the top offensive teams the past three season both in the Big Ten and nationally. The Huskers hold an 81-10 record under head coach Darin Erstad when they out hit the opposition.