Officer's death after insurrection was ruled "natural causes"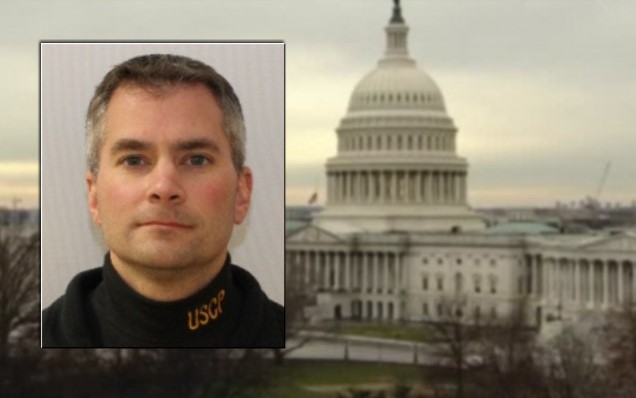 WASHINGTON, DC (KLKN) – United State Police Officer Brian Sicknick died at 10 pm the night of the insurrection at the US Capitol. Now the District of Columbia Office of the Chief Medical Examiner says the cause of death was natural.
The Medical Examiner report said "Brian Sicknick, 42 years old: Cause of Death—Acute brainstem and cerebellar infarcts due to acute basilar artery thrombosis Manner of Death—Natural."
Here is the timeline of events that day from ABC News:
Wednesday, January 6, 2021: Approximately 2:20 PM: Officer Brian Sicknick is sprayed with a chemical substance outside the U.S. Capitol.
Approximately 10:00 PM: Officer Sicknick collapses at the U.S. Capitol and is transported by D.C. Fire and Emergency Medical Services to a local hospital.
Thursday, January 7, 2021: Approximately 9:30 PM: Officer Sicknick dies at a local hospital.
As determined by the Chief Medical Examiner, the "cause of death" is the medical disease, injury, alcohol, drug, or toxic substance that caused a person's death. The "manner of death" describes the circumstances surrounding a person's death and falls within one of the following categories:
Accident:             Used when there is no evidence of intent; an unintentional, sudden, and unexpected death.
Homicide:           Death results from the intentional harm of one person by another, including actions of grossly reckless behavior.
Natural:               Used when a disease alone causes death. If death is hastened by an injury, the manner of death is not considered natural.
Suicide:                Death results from the purposeful attempt to end one's life.
Undetermined: Used when there is insufficient information to assign another manner.