Officials release preliminary details of fatal plane crash in southeast Nebraska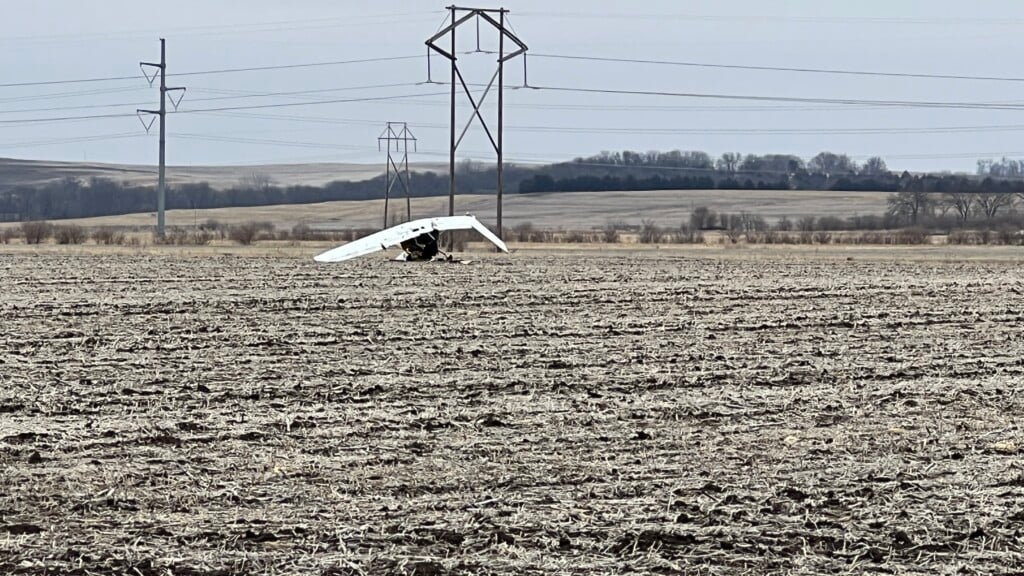 LINCOLN, Neb. (KLKN) – No one witnessed the plane crash that killed two near Auburn, safety officials said in a report.
The National Transportation and Safety Board released its preliminary investigation report of the crash, which happened back on Jan. 12.
Investigators say the Cessna 150H, flown by 24-year-old Colton Hill and 41-year-old Dustan Biegler, left Lincoln Airport around 6:45 p.m.
About 35 minutes later, the automatic dependent surveillance-broadcast (ADS-B) received one last report from the plane when it began descending.
The plane then landed in a field, about a mile south of Auburn Airport.  Officials said the plane was found about 135 feet southeast of where the initial impact happened.
Around 11 p.m., Nemaha County dispatch received a call regarding a missing small plane that had left Lincoln for Auburn Airport.
Deputies later found the crashed plane and pronounced both Biegler and Hill dead at the scene.
Officials say the plane's fuel selector valve was in the "on" position, and fuel drained from both wing tanks didn't contain water or sediment.
SEE ALSO: 'As genuine as it gets': Friend remembers Nebraska man killed in plane crash