Offutt's Fightin' 55th Wing welcomes 1st female commander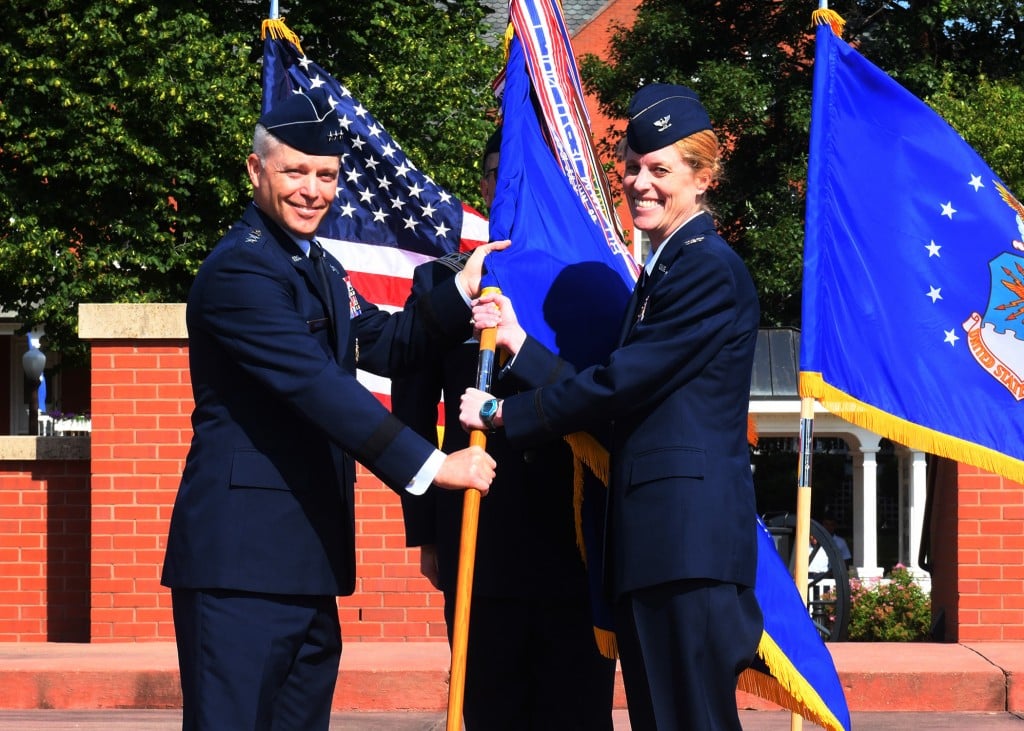 OFFUTT AFB, Neb. (KLKN) — The Fightin' 55th, the largest Wing in Air Combat Command and second largest in the U.S. Air Force, welcomed a new commander Tuesday- one who made history.
Col. Kristen Thompson assumed command of the 55th Wing during the Offutt Parade Field. She is the first woman to ever command the 80-year-old reconnaissance unit.
"To the men and women of the Fightin' Fifty-Fifth, I'm so excited for this new challenge," Thompson said. "If you know me, you know I'm big on relationships and it's how I lead and how I plan to do business."
According to Offutt Air Force Base, as commander of the Fightin' 55th, Thompson is responsible for six groups and 30 squadrons executing worldwide intelligence, surveillance and reconnaissance; electronic attack; and nuclear command, control, and communications support.
"I am super-pumped to be part of a mission set that is undoubtedly the gem of the Air Force," she said. "It is not lost on me that the 55th Wing is spread out across the world. The reach, professionalism, determination and discipline this wing possesses and crushes daily is remarkable."
Thompson is a command pilot with more than 3,800 flying hours, including more than 700 combat hours.
Over her 20-year career, Thompson served as military assistant to the Under Secretary of Defense for Policy, commanded the 960th Airborne Air Control Squadron at Tinker Air Force Base, and worked as a speechwriter in the Secretary of the Air Force's Executive Action Group.
For more information, visit offutt.af.mil.