People's City Mission feeds 500 people for 117th annual Thanksgiving meal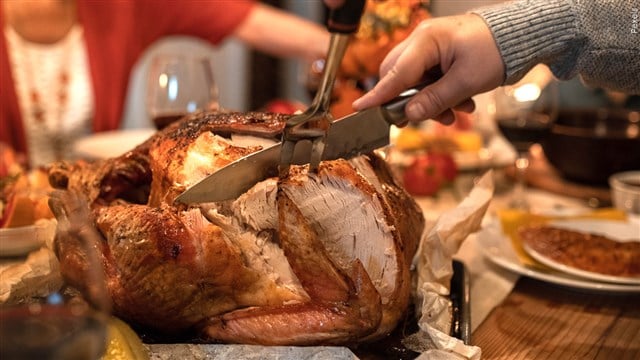 LINCOLN, Neb. (KLKN) – Volunteers with the People's City Mission served over 500 people on Thursday for the non-profit's 117th annual Thanksgiving meal.
Around 100 volunteers helped prepare and serve this year's dinner, including Congressman Mike Flood and Bishop Tom Conley of The Catholic Diocese of Lincoln.
"I like seeing the kids come through. They're excited to get a good warm, hot meal I run into a lot of people that want extra stuffing," Flood said.  "I think I've been too generous on the stuffing today because we've already gone through three pans and they just switched out my scooper to a much smaller scooper… I like to see people happy"
Gov. Pete Ricketts volunteered at the shelter on Wednesday to help serve food before the holiday.
Thanksgiving meals are offered each year not only to those in need but to anyone who would otherwise be alone for the holiday.
SEE ALSO: People's City Mission offers free Thanksgiving meals and baskets
The mission offered thanksgiving meal baskets last week to families in need.