People's City Mission truck stolen, Memorial Garden damaged 
The People's City Mission needs your help rebuilding their Memorial Garden.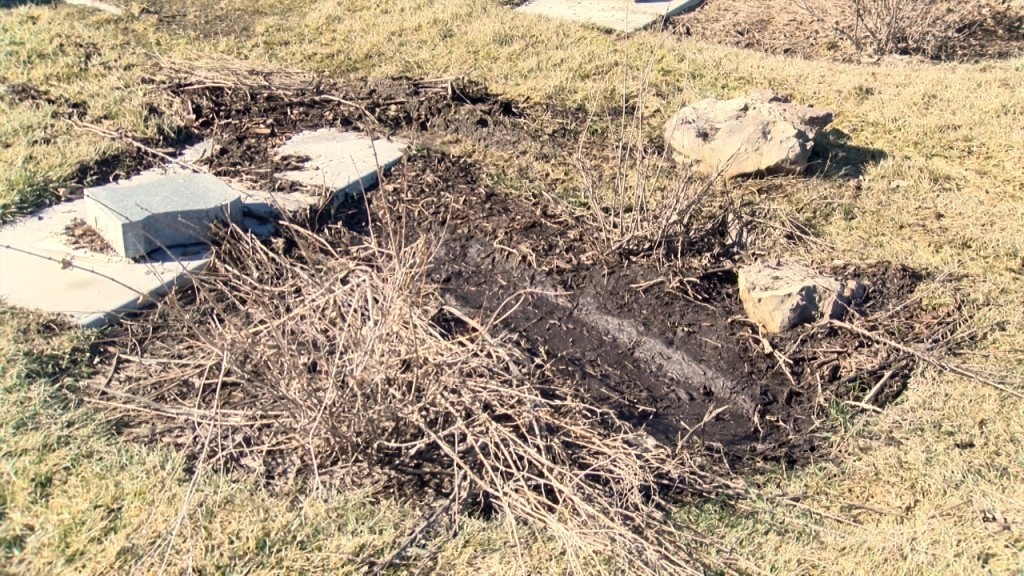 LINCOLN, Neb. (KLKN) – A vehicle owned by the People's City Mission was stolen and their Memorial Garden was damaged this weekend, according to Pastor Tom.
"It's sad because this is a place we put for folks to come and grieve their friends, we put their names on the wall back here every year and will even scatter ashes back there is they need that or if no one claims their bodies," Pastor Tom, CEO of People's City Mission said.
Lincoln Police arrested 33-year-old Justin Bolinger for allegedly stealing the facility's truck and then driving the vehicle through the Memorial Garden in the back of the complex. Authorities said Bolinger also allegedly assaulted an employee who works at the Mission and a clerk at the U-Stop in front of the homeless shelter.
Between the vehicle and the Memorial Garden, Pastor Tom said Bolinger left thousands of dollars worth of damage to the facility and now the Mission needs your help.
"We're going to put it (Memorial Garden) back together, this is an important area for the homeless," Pastor Tom said. "If folks listening want to help us, we're going to put the fence up, we need to get a couple benches here that they broke and will get it back in good shape."
If you would like to donate to the People's City Mission, head to their website https://pcmlincoln.org/.