Record number of firearms found in luggage by TSA in 2021
A panel is considering steps to help reduce the cases.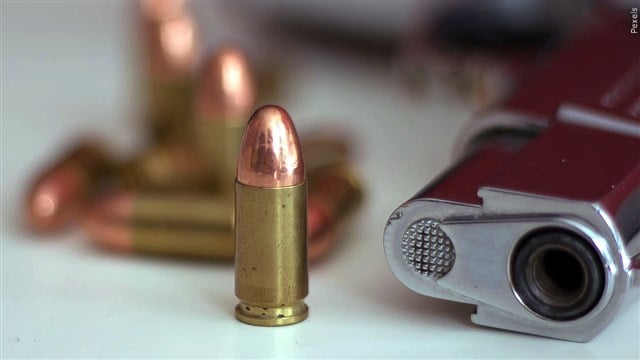 LINCOLN, Neb. (KLKN) – Politicians are at odds over travelers' intentions when they are caught with a firearm in their carry-on luggage at an airport security checkpoint.
Omaha's Eppley Airfield saw 13 cases of firearms caught by TSA officers in 2020, which was lower than both 2019 and 2018.  However, in 2021, the record was set nationally with 5,972 cases of firearms caught, and 86% were loaded, according to the Nebraska Examiner.
U.S. House members met on Tuesday to discuss what actions should be taken to reduce these numbers.  Some suggestions included higher fines for people who are caught trying to bring a gun on an aircraft, adding them to the no-fly list, and increasing wages and workplace rights for TSA workers.
The proposed fines would even apply to people who claim they forgot their firearm was in their bag, which is a shockingly high number. According to the Nebraska Examiner, the general manager at the Hartsfield-Jackson Atlanta International Airport, Balram Bheodari, and the director of the Miami International Airport, Ralph Cutié, both confirmed that 90% to 95% of the people caught with guns in their carry-on bags said they forgot it was there.
Some experts questioned the accuracy of those numbers. "I might be a little more pessimistic than some. I don't always believe folks when they say they forgot it," said Jason D. Wallis, chief of police for the Port of Portland, Oregon. "Some, clearly it happened. But again that's very, in my opinion, irresponsible gun ownership. And to forget you have a loaded pistol in a bag that you're submitting to TSA for screening, to me, is an issue."
Other politicians were more understanding of the forgetful passengers. The Nebraska Examiner wrote that Florida Rep. Carlos A. Giménez testified on behalf of the firearm owners. "I'm not sure where heightened penalties are going to avert that because it was a mistake. You could charge me $100,000; if I forgot that there was something in there, I'm not sure that's going to avert anything."