Residents picking up the pieces after fire destroys their homes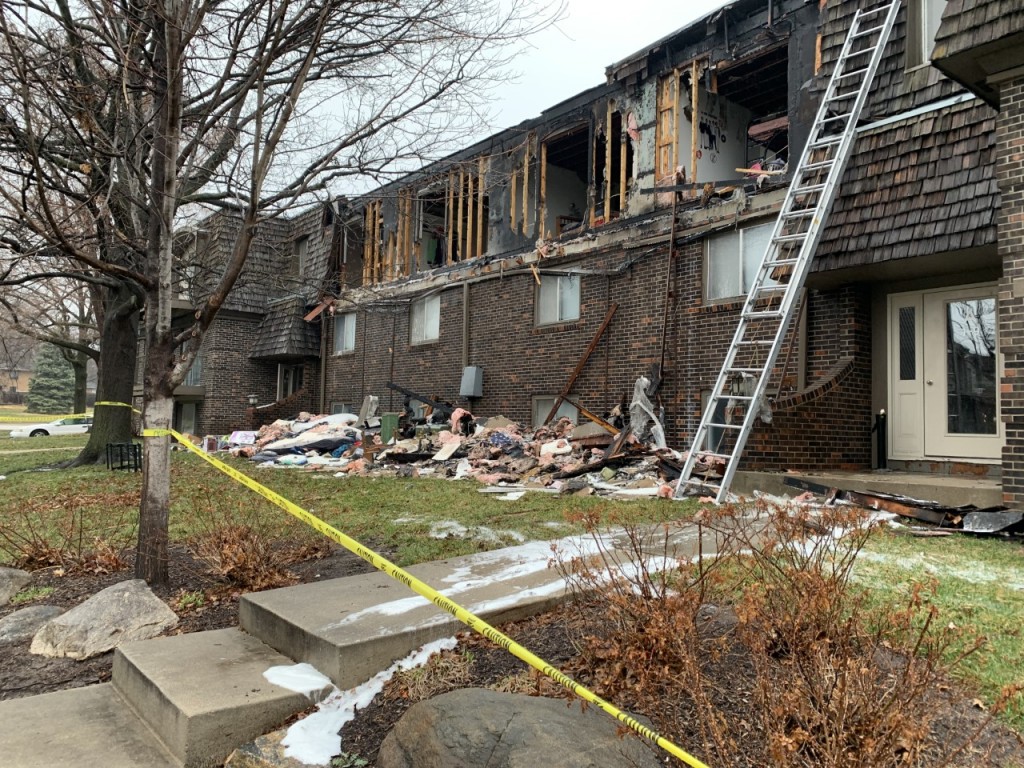 LINCOLN, Neb. (KLKN) – A fire that ripped through Southwood Village Apartment complex left 40 to 50 residents without their homes Monday morning.
It was the heavy smoke and bright orange flames that awoke the residents at the apartment complex near 27th and Highway Two. One family Channel 8 spoke with said their neighbor started banging on their window, alerting them of the fire.
"We were still kind of like wait what's going on and a little confused, so we were just able to grab our shoes and whatever you need at that moment and stepped out and that's when we saw the fire on the roof," one resident said.
A place this family has called home for the past 10 years, gone in an instant. Now, they're left picking up the pieces.
"My priority is just us as a family, we're together," one resident said. "We're safe and that's all that matters, everything else will add on and will figure it out together, as a family."
But there was a mystery man that stood outside as families watched their homes burn. That man happens to be the person that noticed the fire while driving by and called for help.
For several residents at Southwood, they say words can't describe how grateful they are for that mystery man.
"I mean he was our angel," one resident said. "If he ever hears about this, thank you so much for alerting, because if it wasn't for that person, I don't know what could have happened."
The residents that were affected by the fire are receiving resources and help for the time being.