Roads closing & opening in LNK today
Look out! These Lincoln road updates could impact your morning commute.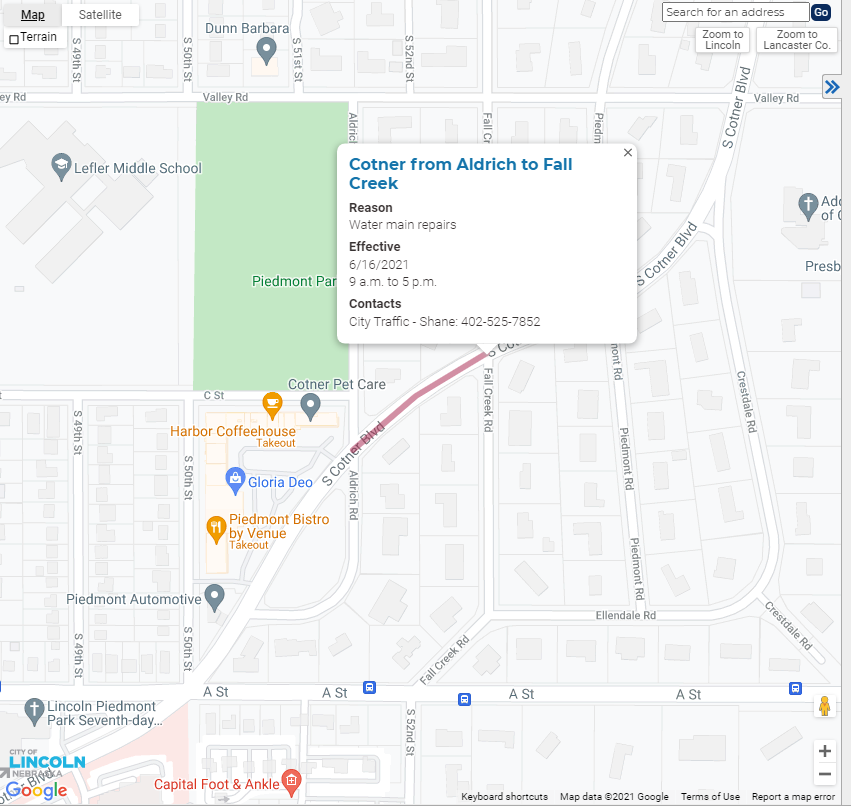 LINCOLN, Neb. (KLKN) – For those of you in Lincoln, this road closure could impact your commute today!
South Cotner Boulevard between Aldrich and Fall Creek roads will be closed from 9 a.m. to 5 p.m. today for water main repairs. Access to homes and businesses will be maintained.
Drivers are encouraged to find an alternative route.
MORE: Lincoln City Libraries announced summer reading challenge theme
But there's good news for those who live out in the county this morning!
Saltillo road will reopen today after being closed for construction of the Lincoln South Beltway.
That includes the roads from south 68th and south 70th streets, including south 70th street, north of the intersection.
Saltillo road west of Shineway will also reopen.
SEE ALSO: What you can expect when buying, lighting off fireworks this year