Say it isn't snow!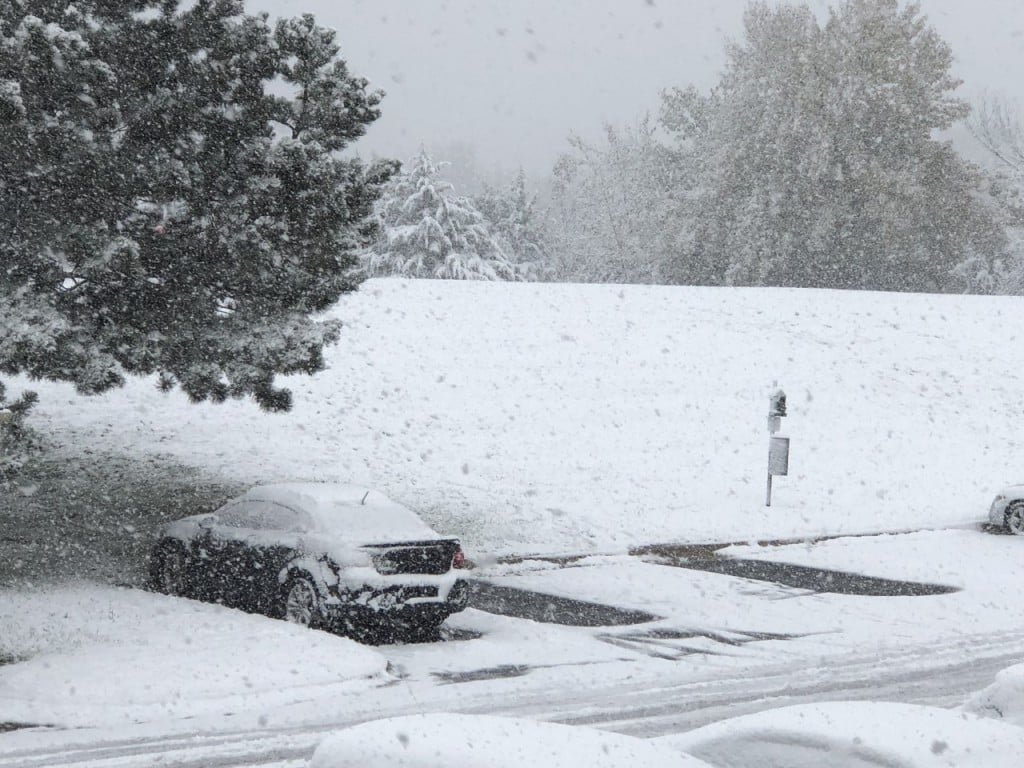 LINCOLN, Neb. (KLKN) – Snow may be the last thing on your mind as we are in the midst of harvest season and pumpkin patch outings. But a mere 2 years ago we were dealing with one of the earliest snowfalls in Lincoln's history. Or at least as far as daily records go. Monthly snowfall totals date back to 1900 but daily snowfall data only extend back to 1949.
3.5 inches of heavy, wet snow fell across the city of Lincoln making October 14, 2018 the 5th earliest snowfall in 71 years (1949-2020).
However, that snow didn't stick around long. Two days later high temperatures were back in the 70s!
Measurable snowfall in October is fairly rare. It has snowed only 11 times in October since 1949.
September 29,1985:  0.8 inches (earliest)
October  9,  1970:  6.6 inches
October 10,  2009:  1.2 inches
October 10,  1987:  0.3 inches
October 14,  2018:  3.5 inches
October 18,  1976:  0.4 inches
October 22,  1996:  1.0 inch
October 22,  1979:  0.4 inches
October 23,  2002:  2.4 inches
October 26,  1997: 13.2 inches
October 27,  1980:  3.3 inches
October 31,  1991:  2.3 inches
The average first measurable snowfall in Lincoln is November 17th. 
No snow in the forecast just yet, so soak up as much as you can of this mild, fall weather because we know winters in the Midwest can last forever. Or so it seems.