Severe blood shortage starting to affect hospitals blood supply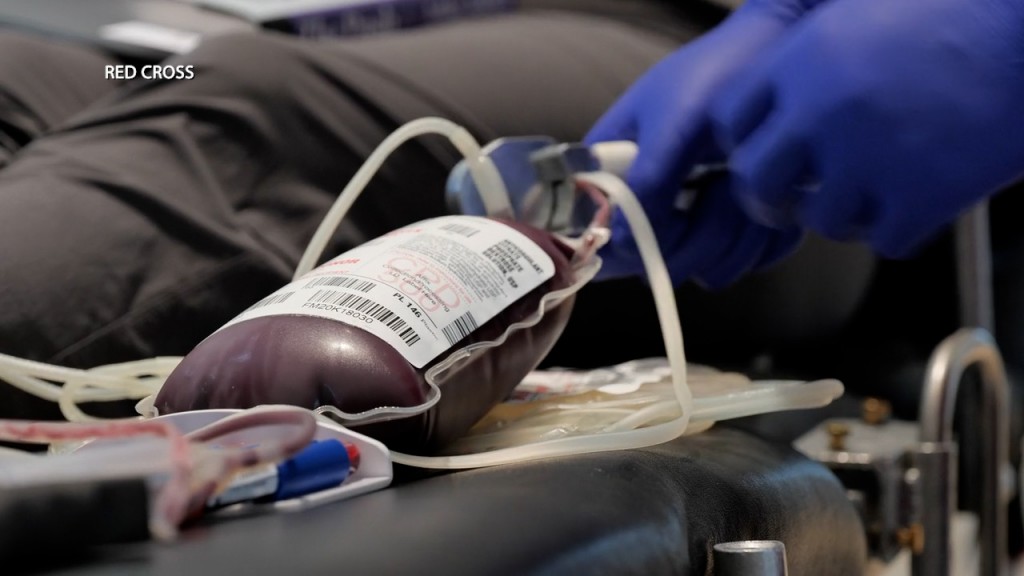 LINCOLN, Neb. (KLKN) – Nebraska's blood supply is the lowest it's been at this time in six years, and the Red Cross is concerned with the downward trend.
The shortage really started taking effect in early summer and has progressively gotten worse. In other years, fall is one of their busiest seasons, but 2021 is turning up dry.
"We have seen less than a half day's worth of type O blood on the shelves at a time. Usually, we want about five days' worth of blood on the shelves at all times," Josh Murray, the Regional Communications Director for the Red Cross said.
Blood is in such low supply that the Red Cross can't fill their shelves anymore.
There isn't enough blood for everyone that needs it and that's starting to impact Lincoln patients and what hospitals are able to do.
"We have heard some hospitals maybe cut back on some of their elective surgeries that they can't do because they don't have the blood on the shelves or they want to make sure they have it there for trauma reasons, for other treatments, that might need to be completed," Murray said.
The Red Cross has seen a dip in donor turnout, yet at the same time, increased demand for blood from hospitals due to more trauma cases this year.
Once again, coming down to a supply and demand issue.
Last year at the height of the pandemic, the Red Cross saw an increase in people donating, but that's not the case this year.
The shortage is not only plaguing Nebraska but the nation.
In fact, they have even had to bring blood products in from other states to make do here at home.
"In order for us to overcome the shortage, we need to collect ten thousand additional blood products over the next several weeks to get us back to our stable level. So it's a pretty significant impact," Murray said.
When you donate locally, your blood stays here and could potentially save up to three lives in Nebraska.
"The need for blood is constant because trauma's don't take a break, cancer treatment, cancer patients they need those treatments, they can't take a break, they can't wait. They maybe can't wait a month for us to catch up. They can't wait two months for us to catch up. They may need it now," Murray said. "There may be somebody who was in an accident today who needs blood now."
You can find local blood drives daily around town.
For more information on where you can donate, head to the Red Cross's website: www.redcross.org.