Seward County Fair kicks off with Baby Olympics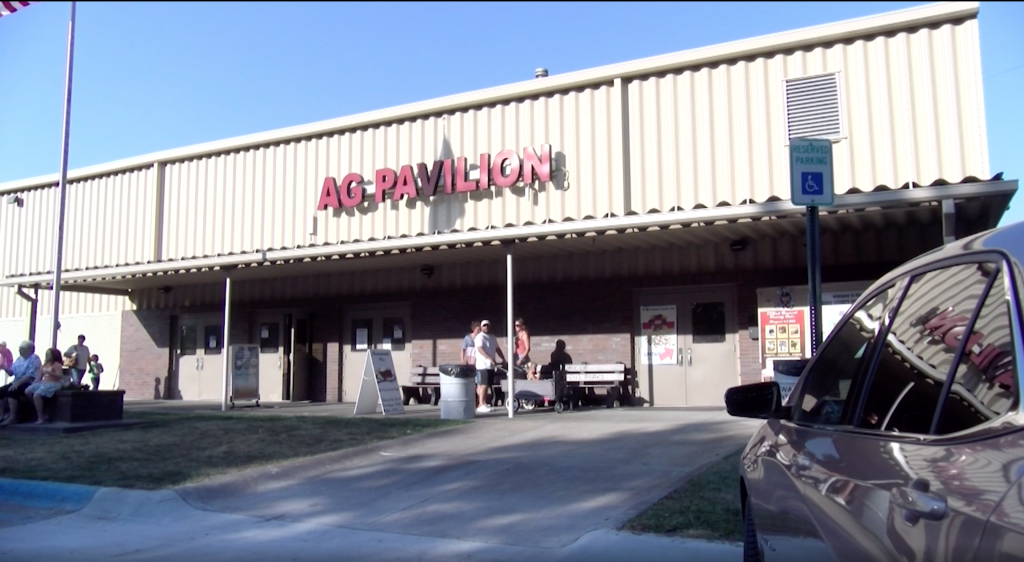 SEWARD, Neb. (KLKN) — The Seward County Fair kicked off its first day with a sporting event unlike any other, and its participants were babies.
It was the 23rd annual Baby Olympics hosted by Memorial Health Care Systems, and parents anxious to see how their young children would compete.
The games started with the easiest of events, the crawling contest, in which babies made their way across the stage to the finish line.
Family members gathered on both sides of the stage to send off and welcome the child, with those ranking in the top three moving on to the next round.
The top three at the end of each race received a voucher that could be redeemed for a prize.
Jackson Hackbart, a parent of one of the racers, said his family participated because it's a great chance for the community to get together.
"I think these kinds of races are fun for the kids, and it gets them to interact with other kids," Hackbart said.
As the event progressed, the difficulty of the races increased by adding obstacles such as tubing and slides to the mix.
The latter events were aimed at toddlers ages 2 to 3, who have a good grasp of motor skills.
Memorial Systems' director of service development, Mallory Gibreal, said she enjoyed watching her co-workers interact with the babies, who all had expressive reactions.
"We actually got started doing this just 23 years ago," Gibreal said. "We were excited to be part of the community and to do some outreach."
The Baby Olympics may be over for the year, but the Seward County Fair will continue till this Sunday.