Should I, or should I not wear my mask through the parks? The answer is yes.
Just as recreationists hit the trails and parks in abundance, and as the seasons start to change, we wanted to know what they think: masks or no masks?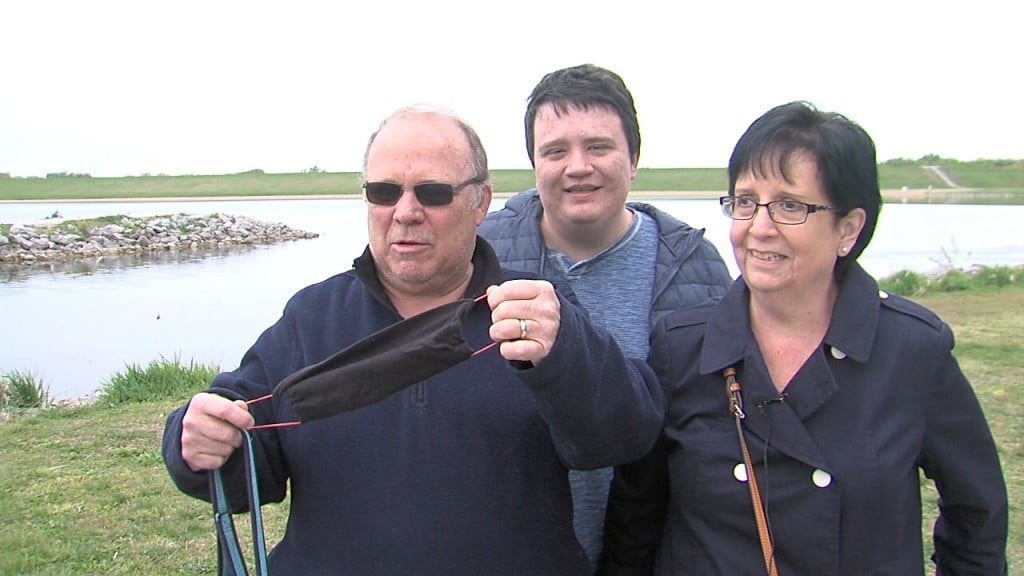 At Holmes Lake, recreationists are pretty divided when addressing the COVID procedures in public parks.
"I don't think I'm paranoid, but I don't think we're anywhere close to having this solved yet. So I'm trying to stay as safe as I can," said Ronald Wall, an older gentleman who walks 2 miles at Holmes Lake around 5 days a week.
"I think we don't need that concern because I think we use social distancing even outside and I just think it's nice to be out in the fresh air without a mask on," said Maggie McLean, with her husband Ian, and son, Derek.
All, however, have this feeling lurking in the back of their minds: 'When is it simply suggested?' and 'when is it a safety matter to wear your mask while out on the trails?'
Those who spoke agree based on one simple factor, it depends on population density.
"Slower day, this is the way I like it. When it's really busy, I don't come down by the lake, I go up on the sidewalk over there adjacent to 70th street, 'cause hardly anybody is over there," said Wall.
"If there were a lot of people around I would wear a mask…because we couldn't keep the distance," said Maggie.
On those particularly sunny and busy days, each have their own tactics as a side step from having to wear a mask all the time, because we all know, it's a pain of a routine to get into.
"But you know, some days I just cut off into the grass because there are people 4 or 5 in a row walking and I'm not going to get close to them," said Wall.
"And today we noticed there weren't too many people around so we thought we'd…but we do have it in our pockets," said Ian McLean, showing his mask off.
Even the experts agree, you just have to play it safe and play it smart.
"If you are going to be in a remote location, and you're not encountering other folks within a 6 feet radius while you're exercising, no," said Bob Ravencroft, Vice President of Advancement at Bryan Health.
However, all gave this as their general consensus when it comes to masks.
"We make it a policy if we're in stores anywhere, even if there's not a lot of people, to wear the mask just because, you never know 10 people could come into the store," said Ian.
So remember, though it is generally suggested…mask or no mask… just play it safe and play it smart out at the public parks.