Smithfield foods line workers protest for safer working conditions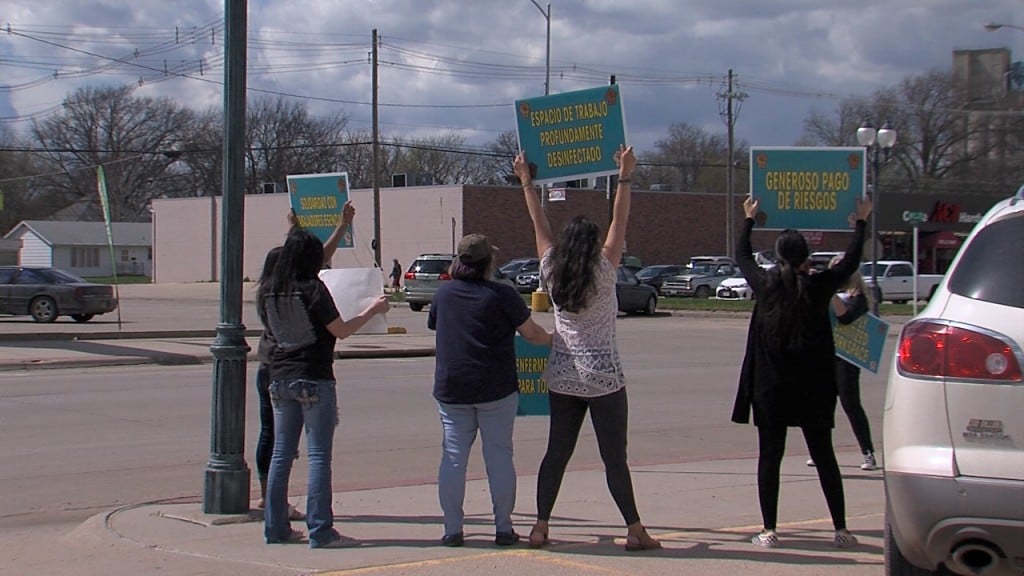 Many people have some concerns with Smithfield foods in Crete.
Workers held a safe COVID–free protest from their vehicles, demanding for safer working conditions inside.
"I live here in Crete and my daughters go to school here and my wife works here and that's why we're here," said Alfredo Nadas, husband of a Smithfield worker.
Protesters say this is a scene Crete will continue to see every Saturday if COVID consciousness does not get better at Smithfield foods just south of the downtown area.
"On a conveyor, or on a line is what we call it and there's people side by side and they're just cutting up meat, packaging meat, whatever it is," said Maira Mendez, a daughter of two Smithfield workers.
Among the protesters are family members of those who work inside.
"We're behind the workers, we have family working there and some people are afraid of coming to work. They are crowded over there. They are working next to each other and they're saying the working condition hasn't improved since this all broke out," said Nadas.
Witnesses say though the conditions are relatively safe, they're just not COVID–19 proof.
"It's just now this is something different, this is something that with the measures they had in place, it's not going to be protective against COVID–19," said Mendez.
They are worried for their loved ones.
"My parents right now, working, coming home every day not knowing that they're going to test positive the next day, other people that are suddenly missing from work, they're just starting to get worried from those that we know that they're being sent home to quarantine, but we don't have any answers– are they positive, are they not, what's going on?," said Mendez.
So far, there are 6 confirmed cases from those working within the plant.
All the people want is just a little transparency and enough PPE to feel safe.
"The people that work at Smithfield are not just from Crete, they travel from Lincoln, from Grand Island and so that's the other thing that we got to worry about is if we are positive, we are taking it home to other towns and not just Crete," said Mendez.
"This is real, we should be protecting each other, we should be keeping social distances so this stops once and for all," said Nadas.