Smithfield Foods worker disagrees with protesting at the Crete plant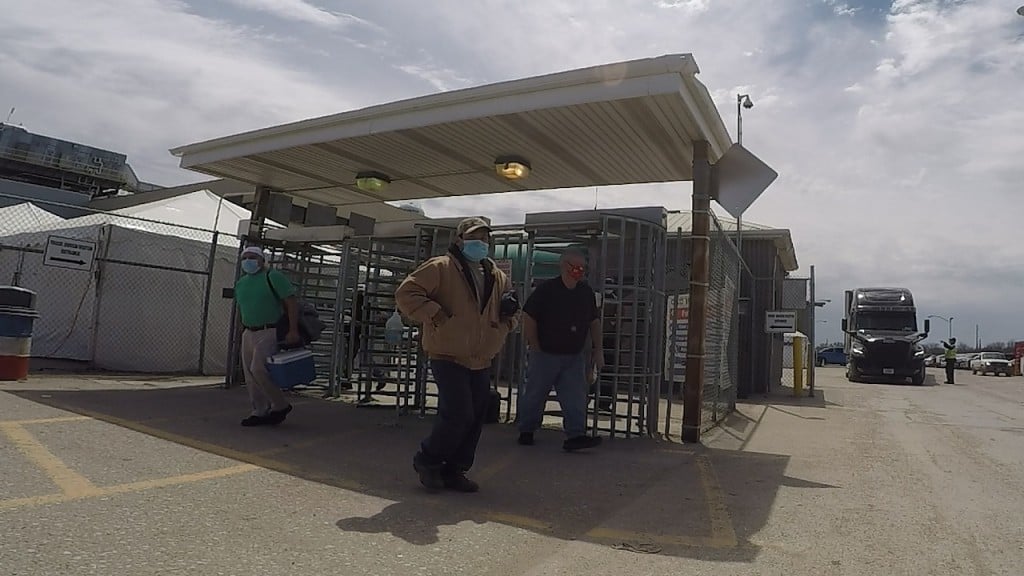 Perry Odvody has been a Smithfield Foods worker in Crete for 21 years and says the company is like his second family.
"It's given me a good life with children and family," said Odvody.
He says the working conditions there are better than what most protesters have said.
"No, as of what I've heard the last two Saturdays, it's not near as bad as what they're saying. So far, I've heard that Smithfield ain't doing nothing, and that's 100%, it's opposite, they're doing everything within their powers," said Odvody.
He says they take your temperature when you go in, and makes sure you wear a face shield and gloves, and they practically have sanitizing stations every 6 feet.
"I follow PPE at Smithfield. Should I do it more when I leave? I don't go hangout. It's pretty much Smithfield, grocery store, and I go home," said Odvody.
By his observation, the walk from the department to the lunchroom is probably the only place workers can cross each other.
There are even plenty of partitions everywhere, separating each individual.
"Technically they're in their own little space," said Odvody.
He says he doesn't quite understand the perspective of protesting, because the company gave every hourly worker a $5 raise, a $500 bonus if they worked all the way through April, and last week even paid every worker for a full 8 hours while only having them work 5 hours a day.
"With the protesters I don't understand what's going on, everyone wants to congregate. I hate to say, that's the one thing we're not supposed to, we're supposed to social distance right now," said Odvody.
He says the company even added tents outside for workers to have more space to eat during breaks.
"I feel safer there than actually going to the convenience stores," said Odvody.
In the end, he just wants things to go back to normal.
"I've been in the Walmarts and stuff, groceries, the meat section isn't good and it's getting worse," said Odvody.