Snow moves out; Cold sticks around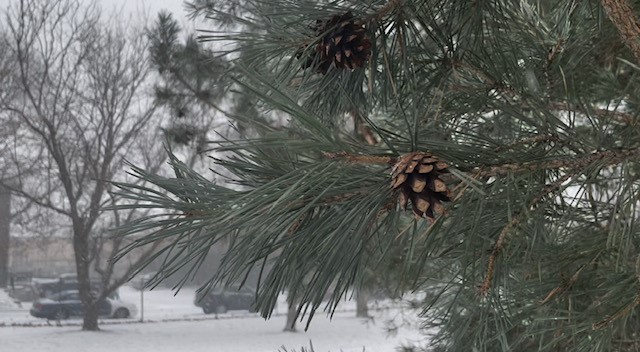 The weather system that brought snow, wind, and significantly colder temperatures to southeast Nebraska is moving out of the Plains.  It is taking the snow with it as accumulating snow showers have moved out of southeast Nebraska.  However, the wind and cold are sticking around for a while longer.
Winds will continue to gust 40-50 mph through around midnight.  After that, winds should begin to diminish, gusting 25-35 mph by morning.  Winds will be sustained out of the northwest at 8 to 17 mph Thursday, with gusts to 25 mph.
Cold air will stick around for another 36 hours or so.  Tonight under mostly cloudy skies temperatures will drop to the teens.  Factor in the wind and wind chill values could be -6° to 2° for the morning commute.
Through the day Christmas Eve temperatures will only rebound to the lower 20°s.  Wind chill values will be from 8° to 15°.
Christmas morning will likely be cold with some locales dropping to the single digits.  However, by mid afternoon, sunny skies will help raise temperatures to the middle 40°s.  The warm-up will continue in to the first half of the weekend as it climbs to near 50° Saturday.
2020 COULD END WITH SNOW
Long range computer models continue to suggest an upper-level low pressure system moving out of the Pacific Ocean, through the Rocky Mountains, in to the Plains early next week.  All data supports plenty of moisture for the system to work with over a three day stretch.  Nebraska will likely be on the north/northwest side of the area of low pressure, putting the state on the snow side of the storm.  This will need to be monitored over the coming days.  Stay tuned!
– Chief Meteorologist John Dissauer
Follow John on social media:
Twitter: @JohnDissauer
Facebook: /DissauerWx