Social distancing scoreboard: see how Nebraska compares to other states
A New York data analytics company is rating states by how well they are practicing social distancing.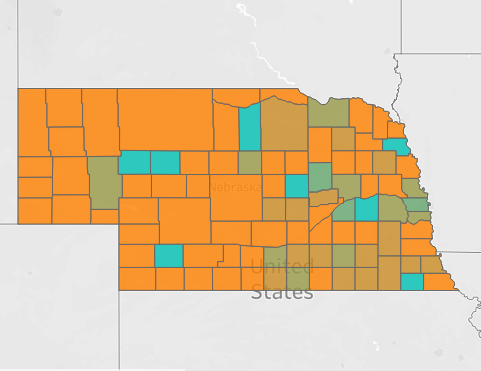 As we hear more and more about efforts to enforce social distancing, one New York data analytics company, Unacast, is showing just how well (or how poor) states are doing.
Data coming from the CDC, World Health Organization and Johns Hopkins University helps identify the change in average mobility of citizens in every state and county. The bigger the reduction, the better the grade.
Currently, Nebraska has an 'F' grade. The site says that the average distance traveled across the state has only decreased by 10%. The counties across Nebraska with an 'A' grade include Hooker, Grant, Rock, Hayes, Butler, Thurston, Pawnee and Greeley.
Lancaster County was given a 'D' grade with a 16% reduction, and Douglas County is being graded a 'B' with a 32% reduction.
You can view the data state-by-state and county-by-county here.