Suicide prevention walk went on amid pandemic 
The 6th annual 'UNL Out of the Darkness Campus Walk' went on amid the pandemic.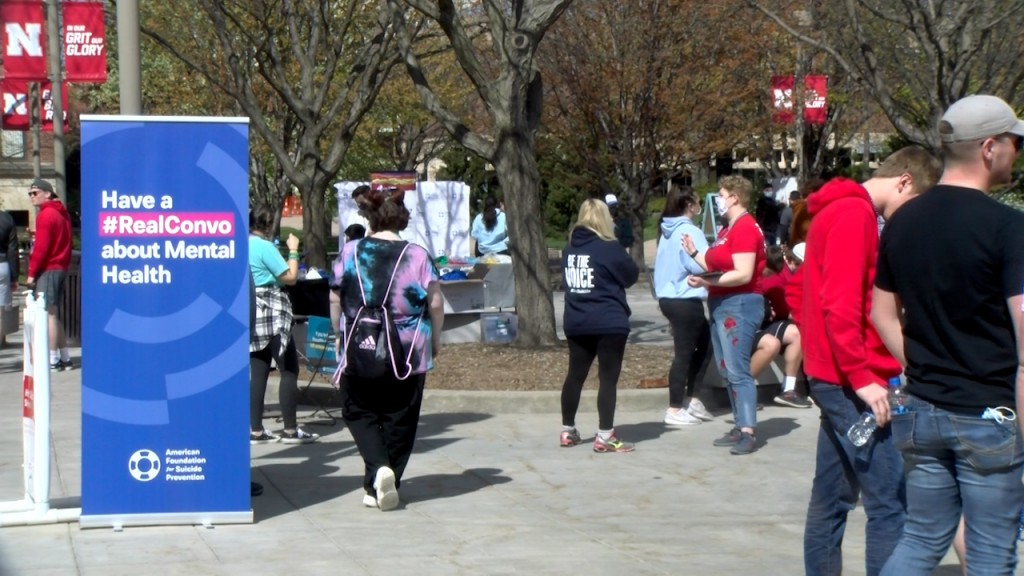 LINCOLN, Neb. (KLKN) – Did you know suicide is the 2nd leading cause of death in our youth? Well a student organized walk brought hundreds of people together Sunday morning on UNL's campus to bring awareness.
"This is our 6th year doing the 'UNL Out of the Darkness Campus Walk' and we are here advocating for suicide prevention through things like legislation, raising money and also just advocating to end the stigma with mental health," Emma Sidel, the organizer of the event said.
Almost 300 people walked from campus to the Capitol and back, the most the walk has ever had.
Last year the walk went virtual due to COVID-19, but was back in-person this year. They said the event is now more important than ever to have due to the stress and other issues that have come along the past year.
"Especially with the pandemic, people are struggling right now," Sidel said. "I think it's so important to make sure that people are aware of the resources and to know that they have support and they're not alone."
The walk was open to the general public. If you missed the walk but still would like to donate to the cause, click HERE.