Technology ties ex-boyfriend to slaying of Omaha woman Cari Allen, affidavit says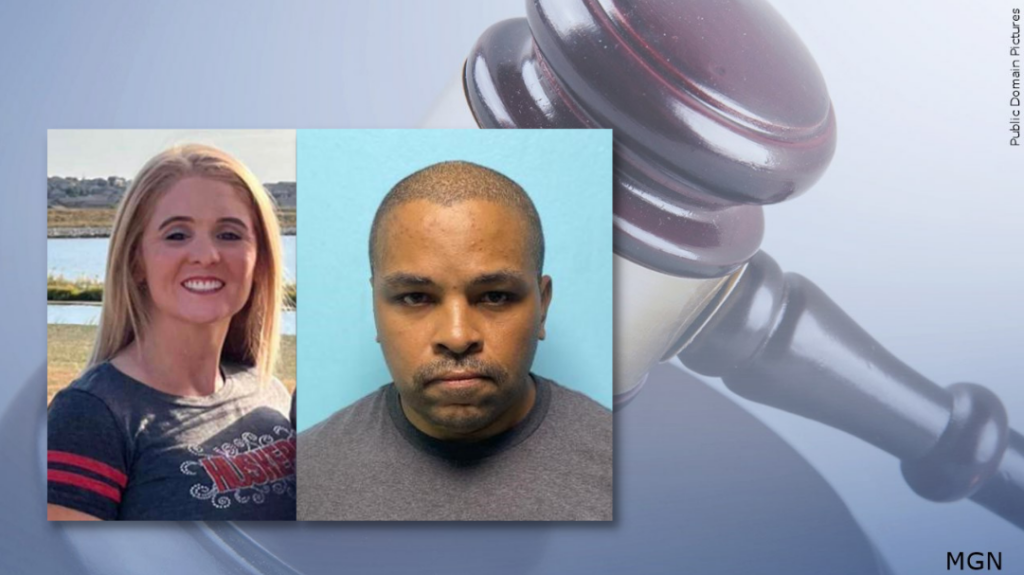 LINCOLN, Neb. (KLKN) — Court documents are providing more information about the hours leading up to Cari Allen's disappearance.
The arrest affidavit for Aldrick Scott, the man accused of killing Allen and burying her in Kansas, lays out the following series of events.
Allen, 43, went on a date on Nov. 19.
Both the man she was with and a friend of Allen's told police the date went well.
But throughout the evening, Allen's ex-boyfriend, 47-year-old Aldrick Scott, kept texting and calling her, according to the friend.
The date ended around 11:30 p.m., and Allen thanked the man for food and drinks via text just after midnight.
He tried contacting her again about an hour later — with no response.
The next day, Allen's ex-husband and son reported her missing after finding her door open, packages stacked on the front porch and damage to some walls.
Allen worked as an in-home caregiver, and she had she missed an overnight appointment.
Douglas County deputies went through the home and determined that the damage to the walls was from a single gunshot originating from Allen's bedroom.
Neither spent casings nor the bullet were found.
After hearing from Allen's friend, deputies contacted Scott, who confirmed that he was in contact with Allen on the 19th.
He told deputies he was frustrated with her, believing her to be on a date.
Screenshots show that Scott had been asking about her whereabouts and activities, according to the affidavit.
Scott told deputies he was in Topeka, Kansas, around the time of Allen's disappearance.
Meanwhile, on Nov. 21, he called a former platoon mate and suggested to her that Allen was dead, according to the affidavit.
Scott told her that he had gotten into a fight with Allen. He claimed that Allen pulled a gun on him, so he took the gun.
When Scott called again, the platoon mate added a friend who worked in law enforcement to the call. The friend later contacted police.
Deputies gathered flight information that showed Scott had flown to Cancun, Mexico, on Nov. 21.
Scott's vehicle was discovered at Kansas City International Airport. A search turned up a hidden Sig Sauer 9 mm semi-automatic handgun loaded with full metal jacket bullets.
Data from Scott's phone and social media accounts revealed that he was in Douglas County around the time of Allen's disappearance.
Those records placed Scott near Allen while she was on the date, and later near her home.
Scott is also seen in surveillance footage near where Allen was on her date, according to the affidavit.
He arrived near Allen's home around 10:30 p.m. and left around 3:30 a.m., the document alleges.
Deputies also gained access to the On-Star data for Scott's vehicle, which showed that he had spent roughly 90 minutes at an abandoned farm south of Topeka.
Shawnee County deputies went there on Dec. 21 and found a dead woman wrapped in trash bags and buried in a shallow grave.
An autopsy confirmed that the remains belonged to Allen. The autopsy showed that she suffered a single gunshot wound to the right side of her chest.
An exit wound was found in her back, and several of her organs had been lacerated, according to the autopsy.
Scott was ultimately found in Belize.
He was arrested on Dec. 6 and later extradited to the United States on three charges: first-degree murder, use of a weapon to commit a felony and tampering with physical evidence.