Temperature checks and face masks on flights? A Lincoln travel agency says they should be required
"Frankly, these ideas are so practical I don't see how airlines could not implement them."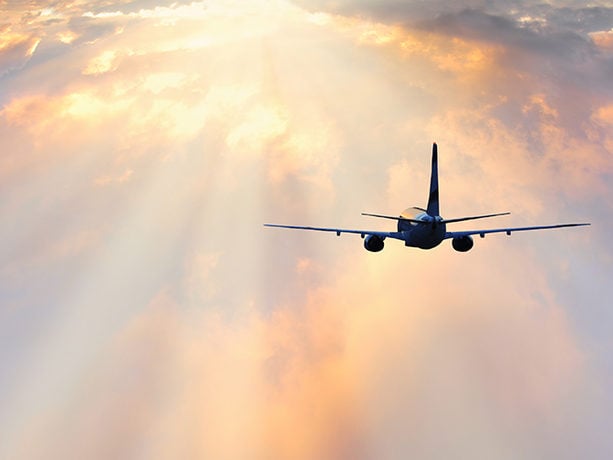 Would you be more willing to get on an airplane if you knew everyone on board had their temperature taken and used hand sanitizer before finding their seats?
Those are some of the steps Executive Travel Chair Steve Glenn says should be implemented amid the outbreak of COVID-19.
Glenn also says the airline industry should also require passengers who are coughing or sneezing to wear face masks. He's also recommending passengers be given at least two packets of antibacterial wipes to sanitize the area around them.
Such steps, Glenn says, would give travelers the confidence to resume traveling during the pandemic.
"The travel industry has been the first and most affected industry from the COVID-19 pandemic with tens of thousands of people already laid off from the economic vortex this virus has produced," he said. "Now the industry must build safety and security protocols that will give the traveling public confidence to travel again. This four-step program will be both a visual and effective confidence builder for our travelers."
While airlines have already implemented extra cleaning procedures, Glenn says they should go "the extra mile" to gain back the trust of the public.
For the temperature checks, Glenn says they could be done with an infrared contactless thermometer aimed that a person's forehead.
As for the masks, he says those who cough or sneeze should be given an N95 face mask – which are in increasingly short supply nationwide.
The other recommendations – wipes and hand sanitizer – are being practiced by some already.
"Frankly," Glenn said. "These ideas are so practical I don't see how airlines could not implement them."