Temperatures surge ahead of cold front Wednesday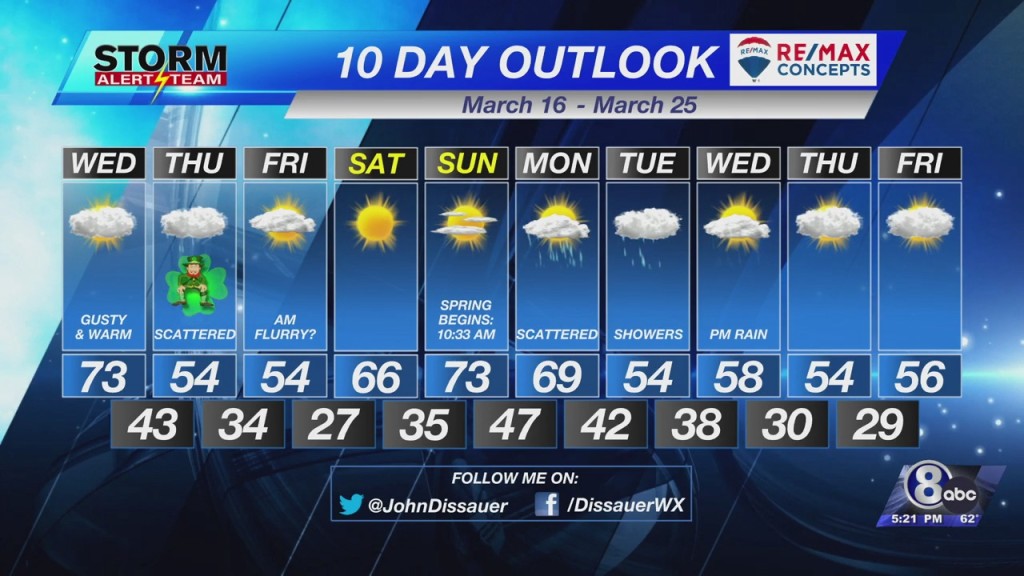 Seasonably mild to warm temperatures will remain in place for southeast Nebraska through at least the weekend.
A cold front will slide through Nebraska Wednesday.  Ahead of the front, temperatures will quickly warm in to the upper 60°s to lower 70°s.  Even Wednesday morning will start out seasonably mild with temperatures in the middle 30°s to near 40°.
As the cold front passes, winds will shift around from the southwest to the north.  That's about it for the front.  No precipitation is expected.
Temperatures will drop for Thursday and Friday but will remain near the normal highs for this time of year.
Scattered showers will be possible throughout the St. Patrick's Day.  The rain that falls should be light, with only a few hundredths of an inch to a tenth of an inch of rain expected.  In other words, St. Patrick's Day will have many dry hours.
One thing we'll keep an eye on… if enough precipitation hangs on long enough Friday morning, a few snow flurries may be possible as temperatures drop to the lower and middle 30°s at the surface, and a degree or two below freezing a few thousand feet above the ground.
– Chief Meteorologist John Dissauer