The Story of 'Little Josh:' A 4-year-old internet sensation and a true fighter
The Lincoln boy won the "Josh Fight" on Saturday, but he also has overcome obstacles. He had a series of seizures when he was just two years-old.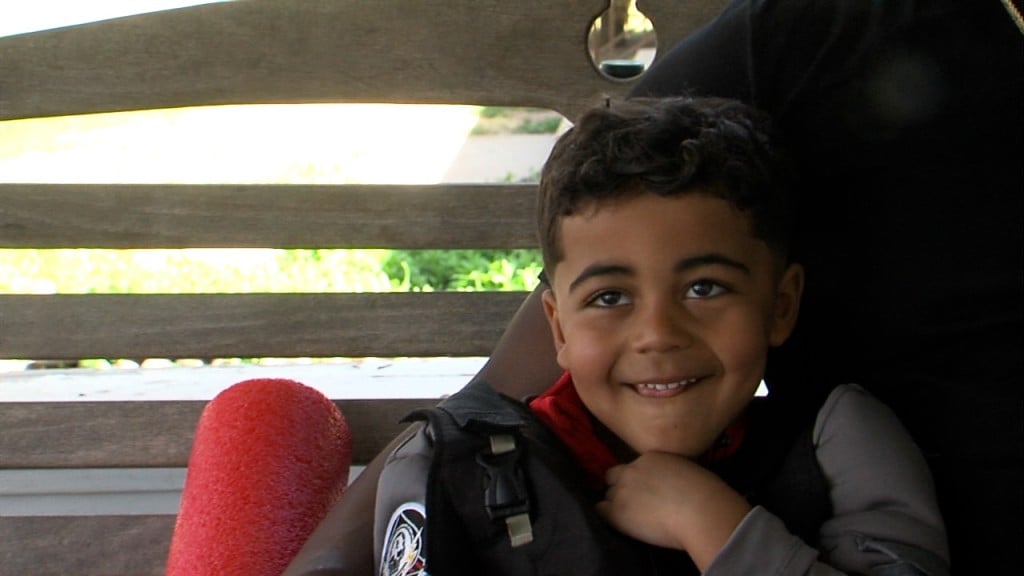 LINCOLN, Neb. (KLKN) – Four-year old Josh Vinson Jr., or better known as Little Josh, was crowned champion at the Josh Fight on Saturday.
How did the young boy defeat thousands of adults with a pool noodle? For Little Josh, the answer is simple.
"I got a big heart," Josh Jr. said.
Over the course of two days, Josh Jr. has had interviews with the Washington Post and will be featured in People magazine. His story made it on ESPN, as well as international television.
The Josh Fight raised over $12,000 for the Children's Hospital and Medical Center in Omaha.
For Little Josh and his family, that part makes the taste of victory even sweeter.
"He was just super hot one day," Josh Jr.'s father Josh Vinson Sr. explained. "I tried to feed him and his eyes rolled back to his head and his skin got pale white. They couldn't figure out what was causing the seizures so they sent us to the Children's Hospital and Medical Center in Omaha."
When he was just two-years old, Josh Jr. went through a series of seizures and spent most of his time at the hospital. Josh Sr. said it was hard to go through as a parent.
"You pray to God," Josh Sr. said. "God will help you, and will kind of get you through whatever it is your going through."
Thankfully, Josh Jr. hasn't had a seizure since Christmas 2018.
After all the fame, the superstar is going to take some time to relax, get back to school and play his Nintendo Switch. His family is thankful for all the love.
"We just want to say thank you to everyone who put this together and made this happen," Josh Sr. said. "We are humbled and we appreciate it."