Thousands flock to Lincoln for Marathon & Half Marathon 
Thousands of people gathered in downtown Lincoln Sunday with their running shows double knotted.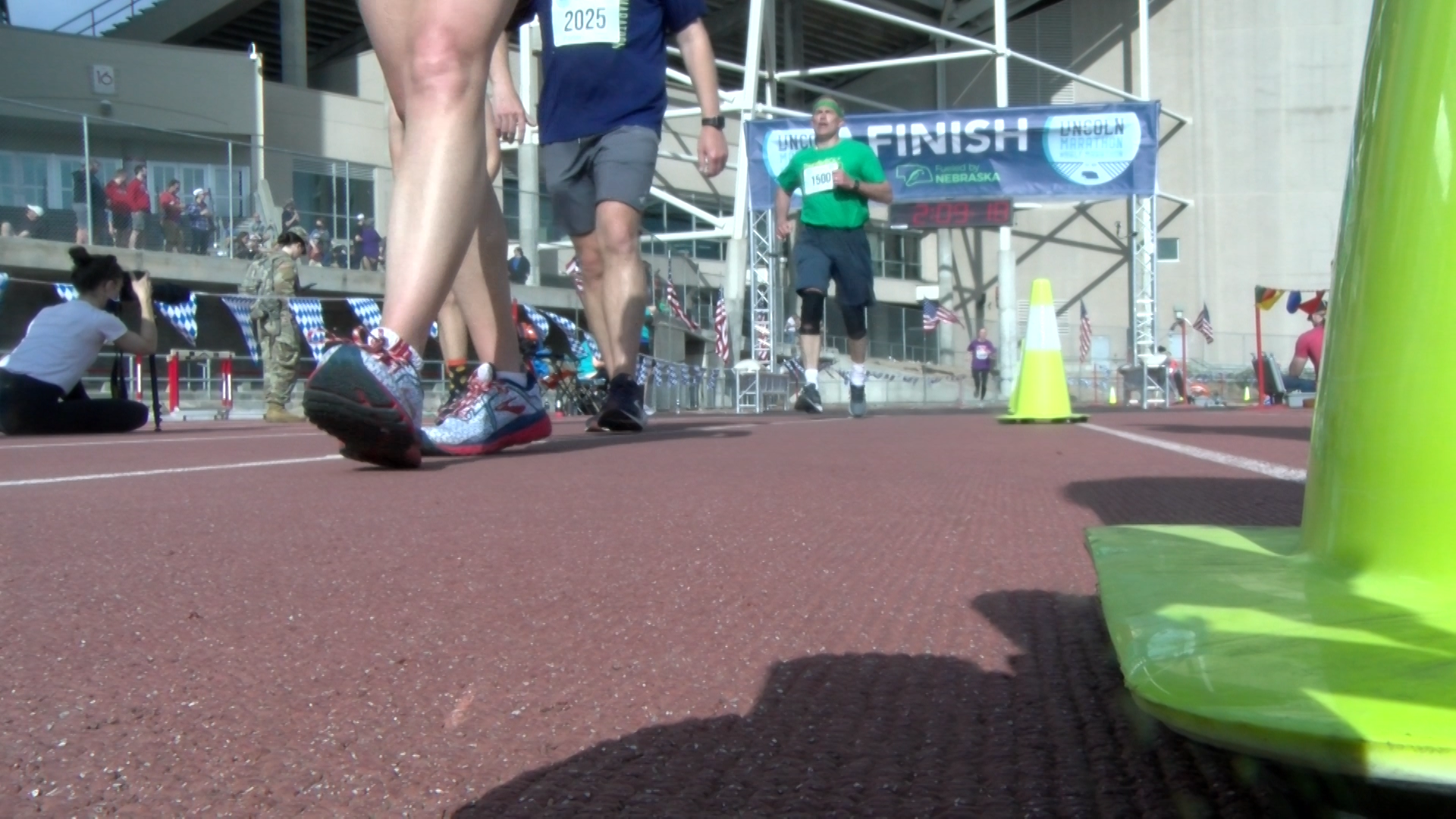 LINCOLN, Neb. (KLKN) – Thousands of people, some from across the world, flocked to Lincoln on Sunday for the 44th annual Lincoln Marathon and Half Marathon.
The race went on in-person this year after it went virtual due to COVID in 2019, making this event extra special.
"Today is outstanding," Ryan Regnier, the Marathon Director said. "I just think the community, the runners, the city, we just needed this event."
The Lincoln Marathon and Half Marathon was one of only a handful of other races that are happening this year despite the pandemic. Because of that, this event grabbed international attention.
Dominic Korir, who won 1st place in the Half Marathon, and Iveen Chepkemoi, the female 1st place Half Marathon winner, made the trip to Lincoln all the way from Kenya. Alex Ekesa, the male winner of the Marathon, also traveled all the way from Kenya, while Lincoln native Amy Dulng was the first female to cross the finish line in the Marathon.
"Feels good to win it, I grew up here, so it's exciting to be able to win it today," Dulng said.
But not everyone there was running because it's their passion. For Chris Maxwell of South Dakota, this race meant much more.
"Two years ago I was laying in Madonna Rehab Hospital completely paralyzed, having my wife and mom have to blink for me," Maxwell said. "I had a friend come down and they were going to run this race and they encouraged me and I encouraged them and about three months ago I said, what the heck, lets do a victory lap."
Maxwell was diagnosed with Gullain-Barre Syndrome several years ago, fighting for his life. But now, a miracle, Maxwell ran the Half Marathon Sunday with the biggest smile on his face.