Three houses, a car, and several mailboxes damaged in Tuesday hit-and-run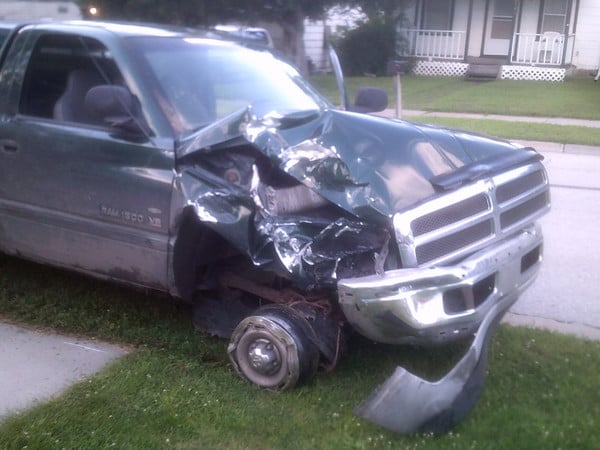 Tuesday evening, a hit-and-run took place near 48th and Holdrege around 5 o'clock involving several mailboxes and a trailer home.
Two hours after the incident was reported, an officer spotted a green Dodge truck around 48th and Cornhusker Hwy driving erratically, on a sidewalk, with two flat tires.
The driver, later identified as 27-year-old Mark Nickel, had left the scene before other officers arrived. It wasn't long before another report was made about a similar truck near 12th and Belmont driving through yards and mailboxes.
This Nickel was located by officers at 11th and Garber streets his Dodge truck was disabled after hitting a white ALLO truck, pushing it up into a nearby yard due to the force of the collision.
After open beer cans were found in the Dodge truck, Nickel was taken to the Bridge Behavioral Health, at 721 K St., for formal breath testing, which he refused.
He was later cited for DUI first offense, refusing a chemical test, refusing a preliminary test, leaving the scene of an accident, reckless driving, and possession of an open alcohol container.