'Together, One Lincoln': The city announces new initiative to combat racial inequity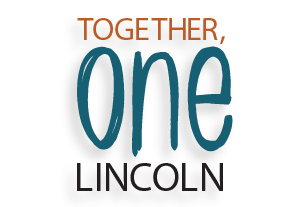 LINCOLN, Neb. — Thursday, Lincoln City Council member Sandra Washington launched a new initiative called "Together, One Lincoln".
It's a partnership of community members and organizations hoping combat racial inequity in Lincoln 'through dialogue and driving action'.

"After the first night of protests following the killing of George Floyd in Minneapolis, I asked that we take this moment to start a conversation about racial equity, about racism and what it might take to live in a community where everyone feels respected, where everyone feels safe," said Washington.  "'Together, One Lincoln' was established to give a framework for those conversations".
Nicholette Seigfreid, the President of the South Street Temple, said in support of the initiative, "I know the antisemitism which led someone to deface my synagogue is a part of growing trend of hate in our country. The 'Together, One Lincoln' initiative will strengthen our community through conversations about race and racism, which are critical to creating a more inclusive and safer Lincoln".
For more information about 'Together, One Lincoln' visit their website at togetheronelincoln.org.