Tropical Storm Bertha makes landfall in South Carolina
The 2nd tropical system of the season formed and made landfall Wednesday morning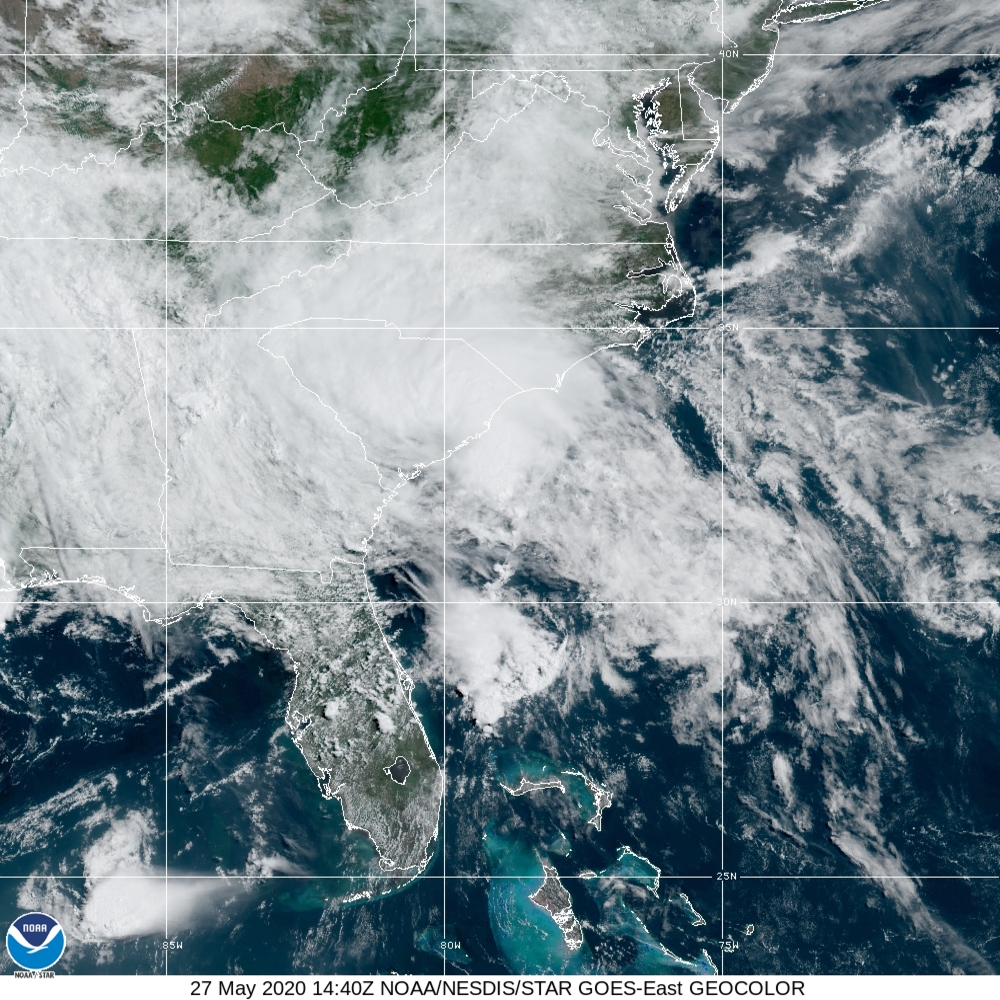 Tropical storm Bertha has made landfall along the coast of South Carolina, approximately 20 miles east of Charleston. It's forecast to track inland through North Carolina and Virginia with potentially flooding rainfall.
Bertha made landfall with maximum sustained winds of 50 miles per hour at 9:30 a.m. EDT, according to the National Hurricane Center.
The tropical system quickly organized near the South Carolina coast overnight and was named Wednesday morning. Landfall occurred about one hour after the storm formed.
Bertha will track northwesterly through South Carolina today and continue towards North Carolina and western Virginia tonight. The storm will bring strong winds and extremely heavy rainfall to much of the state.
The storm will quickly weaken to a tropical depression and a remnant low as it continues to move farther inland.
Despite its weakening, flash flooding is possible over portions of the Carolina's.
Bertha will also produce dangerous surf and rip currents along the coasts of Georgia and the Carolina's throughout the day.