Two drivers caught going double the speed limit on Nebraska highways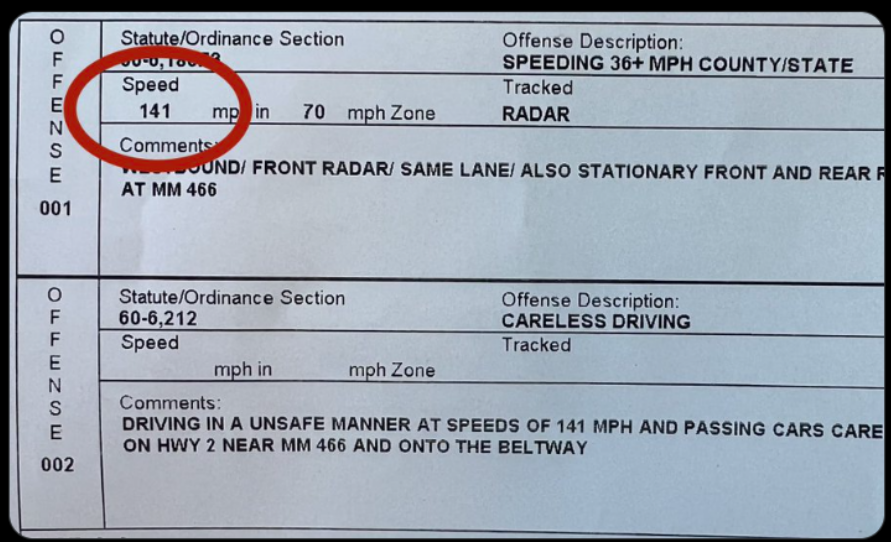 LINCOLN, Neb. (KLKN) – Law enforcement is reminding drivers to slow down after recent incidents with drivers zooming past at over 100 mph.
On Highway 2, just south of Lincoln, a motorist was stopped last week for driving at a whopping speed of 141 mph, two times the legal speed limit of 70 mph.
The driver was ticketed by the Nebraska State Patrol for careless driving.
The patrol said the driver was unsafely passing cars at hazardous speeds.
Another driver was ticketed by the Stanton County Sherriff's Office on Friday around 6p.m.
The driver was stopped on the Northeast Industrial Highway near Norfolk when radar detected that he was driving at double the speed limit, going 113 mph in a 55 mph zone.
The sheriff's office said this is the third incident of speeding over 100 mph that it has seen within three weeks.
It released a statement on its website saying, "Remember SPEED KILLS and you don't get second chances in the game of life."