Two Lincoln men arrested after 20-minute chase near Denton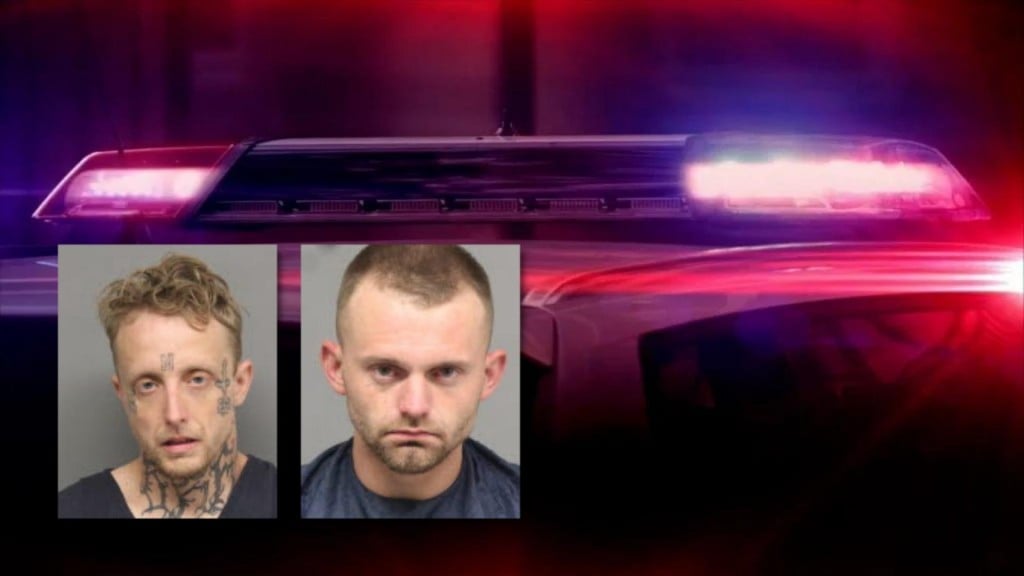 LINCOLN, Neb. (KLKN) – Two Lincoln men were arrested Tuesday after leading officers on a 20-minute chase near Denton, the Lancaster County Sheriff's Office says.
Around 3:47 p.m., a caller had reported a BMW near 56th Street and Claire Avenue for suspicious activity.
When deputies arrived in the area, they saw the vehicle get stuck.
As deputies went to help, two men got out and started running away, according to the sheriff's office.
Deputies chased them for about 20 minutes before they caught up and took them into custody.
Inside their vehicle, deputies found four recently cut catalytic converters that had been removed from cars at a nearby dairy farm.
They also located saws inside the men's backpacks, the sheriff's office says.
Chase Larsen, 31, and Dakota James Wagner, 27, were both arrested on suspicion of possessing burglar's tools and possession of stolen property.
They were also cited on suspicion of trespassing, obstructing and theft.
The stolen converters were valued at around $500 each, according to the sheriff's office.