Two-alarm fire at Lincoln apartment complex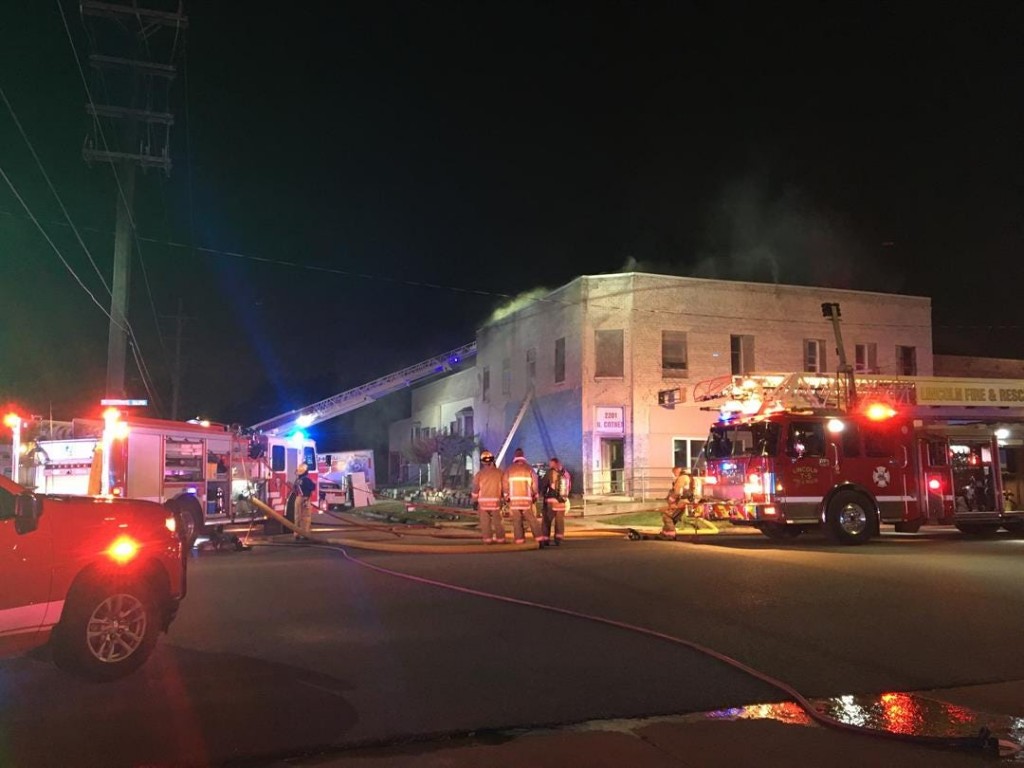 According to Lincoln Fire and Rescue, a wood burning stove is to blame for a two-alarm fire at a Lincoln apartment complex.
It started a little after 7 p.m. on Friday night at an apartment complex near North Cotner Boulevard and Leighton Avenue.
After arriving on scene, the complex was evacuated. At one point, the heat was so intense, firefighters couldn't go in.
Eventually, crews got the blaze under control, and then checked every floor to make sure everyone was safely out.
"We had heavy smoke on both levels. Crews got inside on the first level and were able to make a quick attack on it," said Battalion Chief Bob Watton, Lincoln Fire and Rescue.
The fire made the roof collapse and the structure is currently unstable.
Channel 8 was told one person was complaining of smoke inhalation, but officials say there are no injuries.
Businesses in the area of the building tell Channel 8 they are dealing with the extent of the smoke damage.
No word yet on the amount of damage to the building. Stay tuned to Channel 8 Eyewitness News for further updates.