UPDATE: Community rallies to replace Lincoln man's stolen porch swing
"I'm very grateful," 80-year-old Roger VanDeventer is thanking the community after his stolen porch swing was replaced.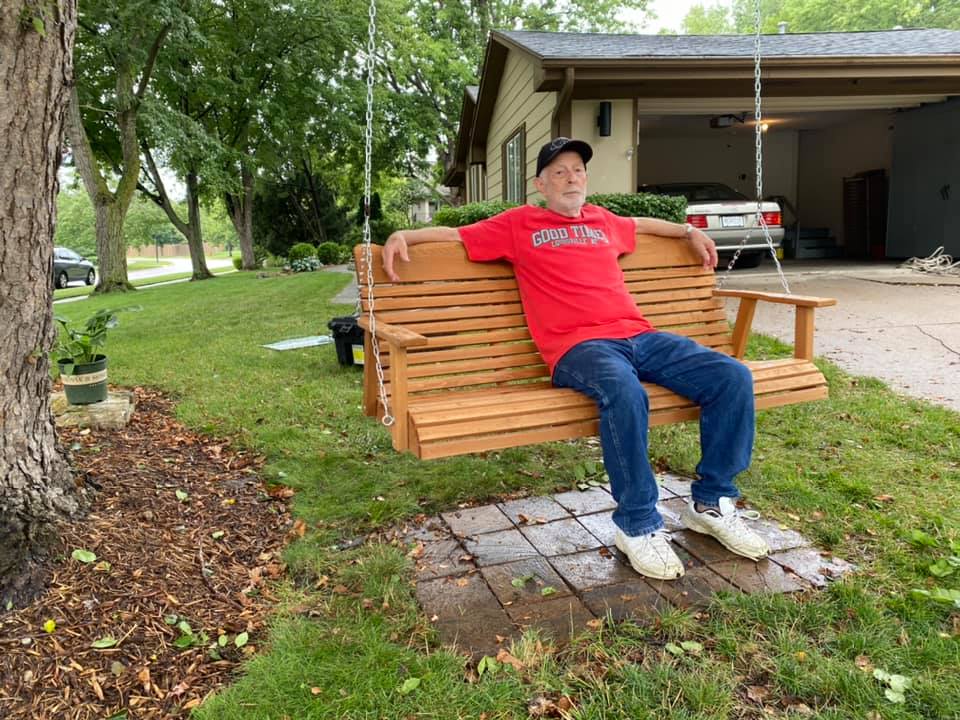 All is well once again for Roger VanDeventer.
Over the weekend, his porch swing was stolen. He had one hanging in his front yard near 70th and south for 15 years.
"It was very much of a heartbreaker," Roger said Tuesday.
"It's just kind of a nasty punch in the belly for him," said Roger's neighbor, Lois Dalton after seeing his swing was taken.
But, in the days since, Roger's story has traveled across the city. Prompting Lincionites to do what they do best — help.
"Two different families offered to, they did, one of them gave me a brand new chair and the other one gave me a chair they weren't using," Roger said Thursday morning, just days later.
Thursday, Roger's tree trimmer, Jay Ultman with Prime Time Tree Services, showed up to trim Roger's tree and hang his new swing.
He was elated to help his long time client and friend. "Do unto others as you want done unto you, you know. Treat people with respect," Ultman tells Channel 8 Eyewitness News reporter Marlo Lundak.
After no more than ten minutes working in the yard, more help showed up.
"There was wrongdoing to an elderly person you know, that's not what we stand behind. We were going to make it right," said Aaron Determan.
Determan and his co-worker, Patrick McCamish with Respected. Construction, say they had originally stopped by with the intention of building Roger a brand new swing from scratch. When they arrived, they saw the new swing on the ground and stayed to help hang it up.
"People will come together over something as insignificant really, as a porch swing hanging from a tree," Roger said.
Roger says the attention, concern, and support he has received this week restores his faith in the community.
"I'm very grateful, I'm very lucky to be the recipient of all this help. And to get a new porch swing, it turned out to be a real blessing in disguise."