US goes over 250,000 deaths
As COVID-19 numbers surge across the states, Ricketts still refuses mask mandate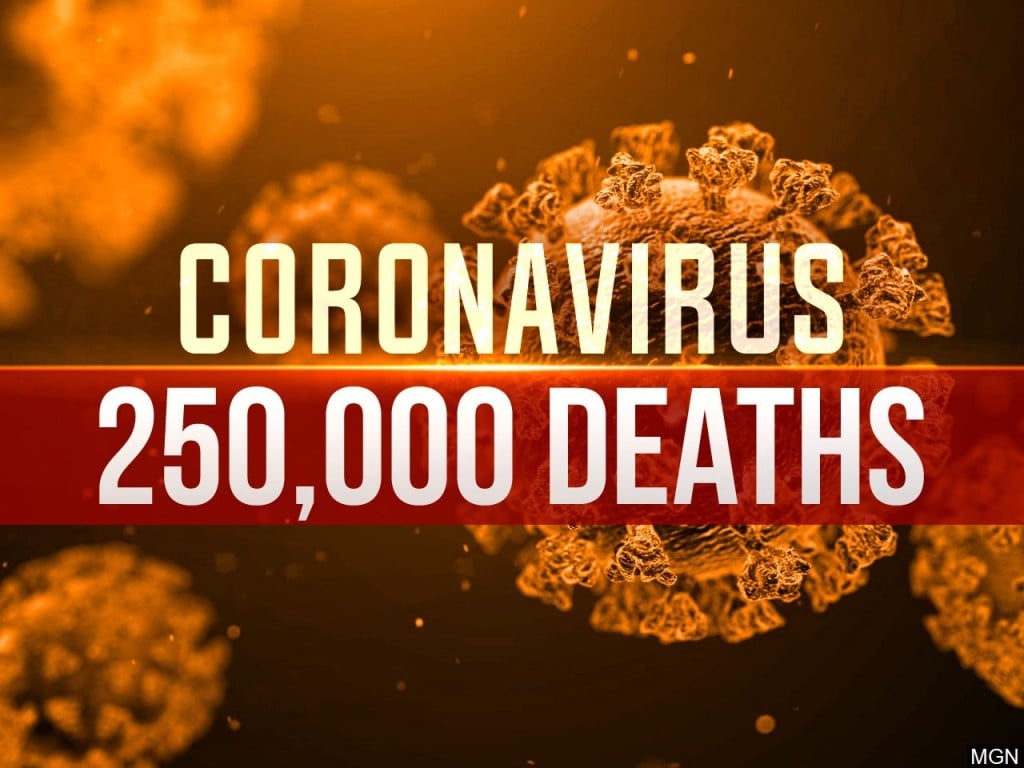 LINCOLN, Neb. (KLKN)- Since the start of the pandemic, Nebraska has reported 838 deaths due to the coronavirus. On Thursday, the U.S. total hit 250,000 deaths.
196 new cases were reported to Lancaster County, raising the community total to 13, 450 cases. More than 4,700 people have recovered after having COVID-19.
As COVID-19 numbers surge across the states, more and more Nebraska cities are starting to pass mask mandates, Gov. Pete Ricketts continues to reject the idea of a statewide mask mandate.
Kearney and Beatrice passed mask requirements on Tuesday to join Lincoln and Omaha. Several other cities, including Grand Island and Hastings, are also considering rules in regards to masks. Nebraska continues to have the sixth-highest rate of new cases in the country.
Hospitals are beginning to fear running out of room for patients, there are currently 978 people in the hospital. 28% of beds are available, 21% of ICU beds are available, and 68% of ventilators are available. Gov. Ricketts has stated that if we near 1,200 people in the hospital for coronavirus, he will impose more restrictions.
MORE: 'Health care workers are exhausted,' UNMC letter receives 2k+ signatures