Verdict: Chauvin guilty on all counts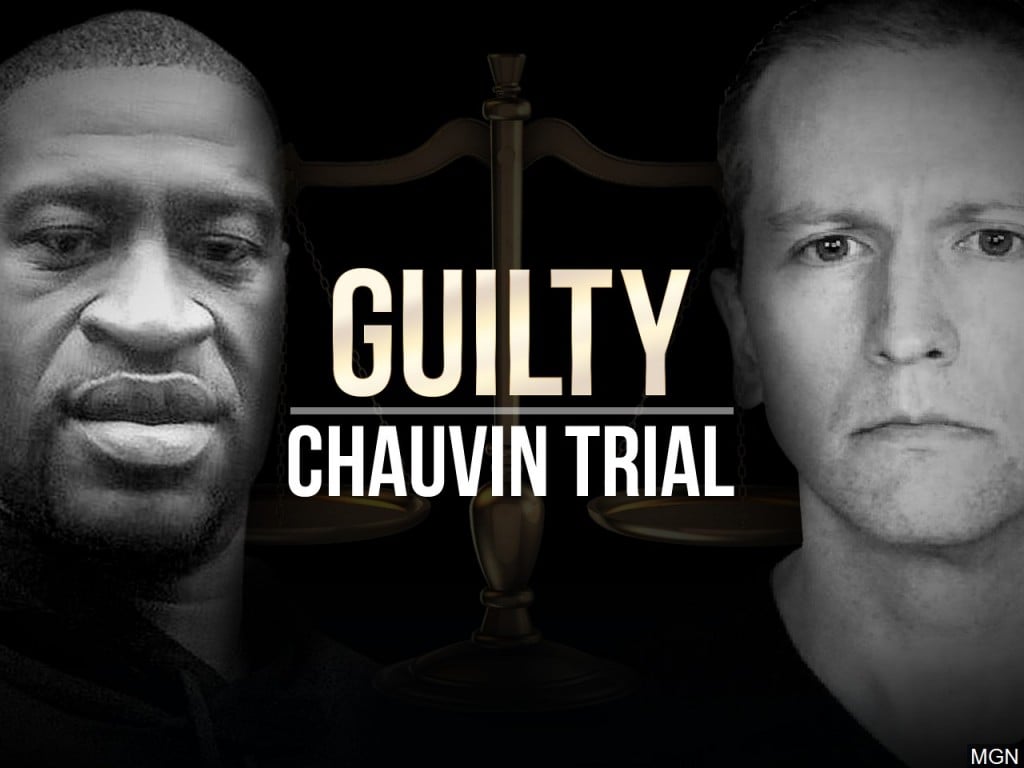 MINNEAPOLIS, Minn. (KLKN) — UPDATE: The jury has found former Minneapolis police officer Derek Chauvin guilty of manslaughter, second and third-degree murder.
Sentencing is expected to be done in eight weeks. Chauvin's bail has been revoked.
The presumed sentence is 10 to 15 years, but Chauvin could face up to 40 years in jail.
---
The verdict in the Chauvin trial is in and is expected to be announced within an hour, reports officials.
MORE: Local leaders weigh in on impact of Derek Chauvin's potential verdict
Chauvin is a former Minneapolis Police Officer charged with killing George Floyd last Memorial Day.
Cell phone video was released showing then-Officer Chauvin kneeling on the neck of Floyd, a Black man, for more than nine minutes while attempting to arrest him. Floyd died later that day at the hospital.
MORE: SPECIAL REPORT: Closing arguments in Derek Chauvin trial
The death of Floyd sparked the Black Lives Matter movement, leading to protests across the nation.
Chauvin is facing the charges of manslaughter, second and third-degree murder. He has pleaded not guilty to all charges.