Nationwide reaction to Chauvin verdict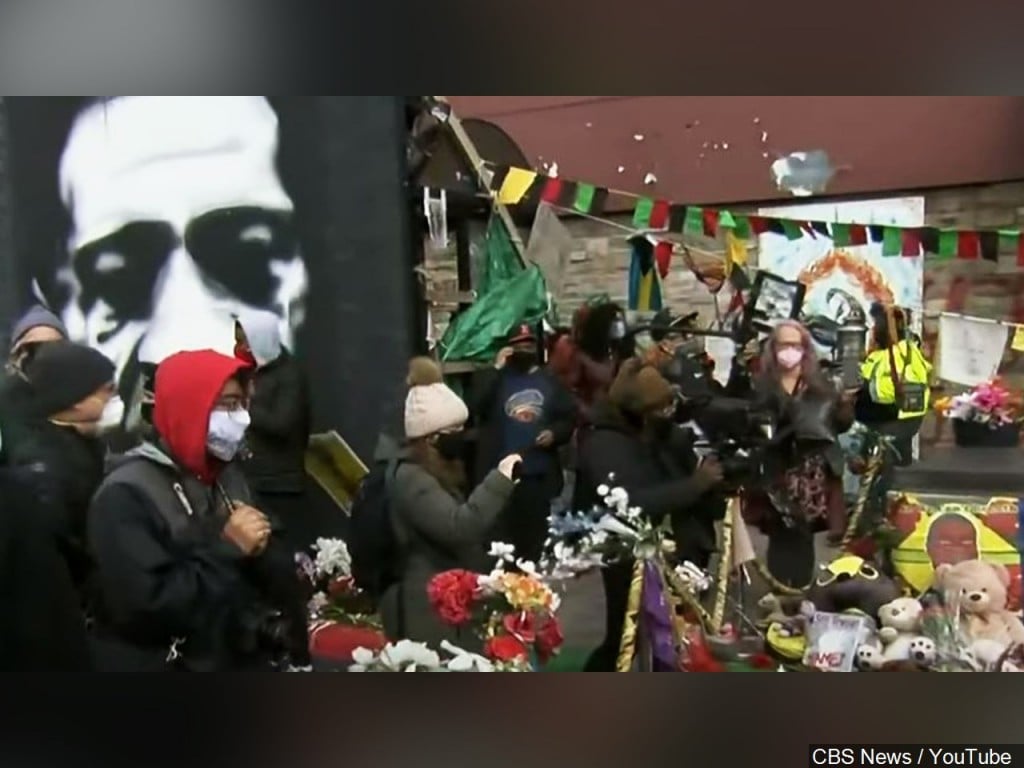 (KLKN) — The nation held its breath as the verdict in the Derek Chauvin trial was read. After the word 'guilty' was uttered, people took to the streets in Minneapolis cheering and shouting 'justice for George Floyd.'
Below is a reaction from public officials.
---
Nebraska Congressman Jeff Fortenberry released the following statement:
Washington, DC)—Congressman Jeff Fortenberry (NE-01) made the following statement today after a Minneapolis jury found police officer Derek Chauvin guilty on all charges of manslaughter and murder.

"The traumatic death of George Floyd, and the impact on our nation's police, continue to wrench our hearts. Though the verdict will be debated, you just can't put your knee on someone's neck area for nine minutes and expect to be exonerated in a trial," Fortenberry said.

"Perhaps now that this has passed, we can open a new chapter of community-based policing, relationship-building, and non-lethal restraint," Fortenberry added.
---
I was appalled by the death of George Floyd and welcome this verdict.

My thoughts tonight are with George Floyd's family and friends.

— Boris Johnson (@BorisJohnson) April 20, 2021
---
Statement from President Barack Obama and Mrs. Michelle Obama on the Trial of Derek Chauvin
Today, a jury in Minneapolis did the right thing.
For almost a year, George Floyd's death under the knee of a police officer has reverberated around the world — inspiring murals and marches, sparking conversations in living rooms and new legislation. But a more basic question has always remained: would justice be done?
In this case, at least, we have our answer. But if we're being honest with ourselves, we know that true justice is about much more than a single verdict in a single trial.
True justice requires that we come to terms with the fact that Black Americans are treated differently, every day. It requires us to recognize that millions of our friends, family, and fellow citizens live in fear that their next encounter with law enforcement could be their last. And it requires us to do the sometimes thankless, often difficult, but always necessary work of making the America we know more like the America we believe in.
While today's verdict may have been a necessary step on the road to progress, it was far from a sufficient one. We cannot rest. We will need to follow through with the concrete reforms that will reduce and ultimately eliminate racial bias in our criminal justice system. We will need to redouble efforts to expand economic opportunity for those communities that have been too long marginalized.
And as we continue the fight, we can draw strength from the millions of people — especially young people — who have marched and protested and spoken up over the last year, shining a light on inequity and calling for change. Justice is closer today not simply because of this verdict, but because of their work.
Michelle and I send our prayers to the Floyd family, in the hopes that they may find peace. And we stand shoulder-to-shoulder with all those who are committed to guaranteeing every American the full measure of justice that George and so many others have been denied.
---
Members of the Congressional Black Caucus held a press conference reacting to the verdict in the Derek Chauvin trial.
---
Chicago Mayor Lori Lightfoot released the following statement:
In May of 2020, I saw the harrowing footage of George Floyd's life being extinguished beneath Derek Chauvin's knee, and I cried. I said then and I say now, being Black in America cannot be a death sentence. I join my fellow Chicagoans, Americans, and human beings across the world as justice is being served in Minneapolis today. A jury of his peers listened to the evidence presented by both sides and came to the only reasonable verdict based on the overwhelming evidence presented by the Prosecution. I want to commend the jury, the prosecution and the people of Minnesota for their invaluable work to hold Mr. Chauvin accountable for his crimes. George Floyd's death sparked a pivotal movement for Americans fighting to end systematic racism. Today marks a moment where future generations can look back and see that we as a nation came together and rightfully demanded justice and accountability. And justice was served. Let us pray that the Lord continues to watch over George Floyd's family and loved ones. Pray for peace as we continue on our journey towards a more just and equitable world.
---
Minneapolis Mayor Jacob Frey tweeted the following:
George Floyd came to Minneapolis to better his life. But ultimately his life will have bettered our city. The jury joined in a shared conviction that has animated Minneapolis for the last 11 months. They refused to look away and affirmed he should still be here today.

— Mayor Jacob Frey (@MayorFrey) April 20, 2021
---
Minnesota Governor Tim Walz tweets a statement saying, "No verdict can bring George back, and my heart is with his family as they continue to grieve his loss. Minnesota mourns with you, and we promise the pursuit of justice for George does not end today."
— Governor Tim Walz (@GovTimWalz) April 20, 2021
---
Press release from George Floyd's civil legal team
George Floyd civil legal team calls verdict in Derek Chauvin criminal trial "painfully earned justice for the Floyd family and community"
MINNEAPOLIS, Minn. – Civil rights attorneys Ben Crump, Antonio Romanucci, L. Chris Stewart, Justin Miller, Jeff Storms, other co-counsel, and the Floyd family shared their reaction to the verdict in the trial of former Minneapolis police officer Derek Chauvin, who was charged with Mr. Floyd's death. The jury found Mr. Chauvin guilty of second-degree unintentional murder, guilty of third-degree murder, and guilty of second-degree manslaughter charges in Floyd's death.
The civil legal team, settled its legal action with Minneapolis for an historic $27 million in March, and had the following reactions to today's criminal verdict:
"Painfully earned justice has arrived for George Floyd's family and the community here in Minneapolis, but today's verdict goes far beyond this city and has significant implications for the country and even the world. Justice for Black America is justice for all of America. This case is a turning point in American history for accountability of law enforcement and sends a clear message we hope is heard clearly in every city and every state. We thank Minnesota Attorney General Keith Ellison and his team for their fierce dedication to justice for George. But it does not end here. We have not forgotten that the other three officers who played their own roles in the death of George Floyd must still be held accountable for their actions, as well," said attorney Ben Crump.
"Today's verdict is so critical in that it not only holds Derek Chauvin accountable for his horrific actions, but it reinforces significant police reforms underway in Minneapolis including use-of-force reporting, a requirement to keep body-worn cameras on, and a policy for officers to de-escalate non-threatening encounters by disengaging or walking away. Now we call on Minnesota state lawmakers to pass The George Floyd Arbitration Reform Bill, and for the United States Senate to pass the George Floyd Justice in Policing Act. Furthermore, we challenge all Fortune 1000 CEOs in Minnesota to join us by matching the Floyd family's $500,000 donation to businesses at 38th and Chicago where George was killed, to improve the lives of so many in that deserving community. With the family we are establishing the George Floyd Community Benevolence Fund and I encourage you to reach out to us directly to be our partners in that critical effort," said attorney Antonio M. Romanucci.
"Today the world had its hope and faith restored in the American justice system. All that people crave is accountability when an officer kills a Black American. For far too long that had never happened. Now George Floyd's soul can finally rest in peace. Justice has been served," said attorney L. Chris Stewart.
"The impact of George Floyd's death on Minneapolis is impossible to explain, but today's verdict is an important step toward healing. The community here has struggled to create accountability for officers who have used excessive force over many years and too many lives and caused so much pain and suffering. This jury has sent a clear and direct message that this can never happen again," said attorney Jeff Storms.