VIDEO: At least 28 dead after twin suicide bombing in Baghdad
Thursday morning twin suicide bombs shook a busy market in Baghdad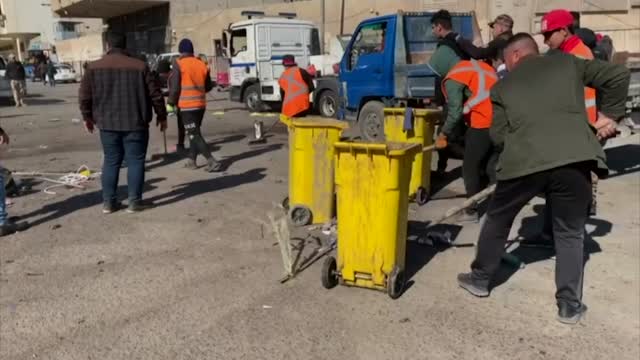 LINCOLN, Neb. (KLKN)- Thursday morning twin suicide bombs shook a busy market in Baghdad. Officials say at least 28 people have died and 73 others are wounded as of 4:30 a.m., Thursday morning.
The Bab al-Sharqi commercial area in central Baghdad was attacked by two suicide bombings, this happened while political tensions are high in Iraq. Their elections are planned to come early and there is a severe economic crisis in the country.
Security forces told CNN that they pursued the twin bombers before they blew themselves up, making it the first suicide attack in the country's capital in almost two years.
The first bomber pretended to be ill, entering the marketplace, asking for help and causing people to gather around him just before the explosions; the second bomber followed by driving a motorbike into the marketplace, then detonating an explosive vest, officials and state media told CNN.
Double bombings, or twin suicide bombs, were a common occurrence in Iraq between 2005-2007, which was during the height of the sectarian war.
This is a developing story. Check here for updates.
SEE ALSO: Iran launches missiles into US air bases in Iraq: US official